If you're a fan of relaxing RPG's which include farming simulation, a colorful island to explore, and cute characters that can be caught, bred and tamed, then you'd probably enjoy Alchemic Cutie, a new title from developer, Vakman, that promises all of this and much more.
Key Features include:
– Jelly characters that players can tame, breed, raise, and enter into competitions
– 4,000 Jelly characters with unique stats, traits, & styles
– the use of alchemy to create special items and/or morph items into something rare
– a village full of fun and, in some cases, complex characters to befriend/rival
– modding support
– the ability to share Jellies with others
– a relaxing atmosphere
– the ability to shape the gameplay to your preferred style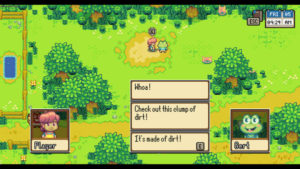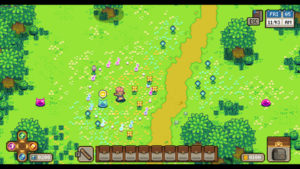 Even though the complete game won't be out for a while, an alpha version is available for anyone willing to give it a try. The two man team of Sebastien Vakerics and Thomas Cashman would greatly appreciate it, as your feedback will help Alchemic Cutie reach its full potential.
If you'd like to give the free demo of Alchemic Cutie a try, you can do so through the game's official website. Just sign up for the Cutie Club mailing list and you should receive an invite to alpha test the game. The developers are planning on allowing new testers to be added until (at least) December 31st, 2018.
Alchemic Cutie is planned for a 2019 release. Circle Entertainment will be in charge of publishing the game for PC, Mac, Linux, and consoles.
You can read more about Alchemic Cutie on its official website, on its Steam page (where it can be wishlisted), or via a recent interview with the developers on cliqist.com.
Sources: Vakman, Game Press, cliqist