Niantic is celebrating the 2nd anniversary of Pokémon Go with the series mascot, Pikachu! Starting Friday, July 6th, more frequent spawns of Pikachu and hatches of Pichu will occur. Whenever Trainers see Pikachu in the wild, he'll be looking cool in his Summer Style duds which include a straw hat and sunglasses.
Pikachu isn't the only one looking stylish though, as players will be able to deck out their Avatar in Pikachu inspired clothing. And, if you've earned gold on your Pikachu Fan medal, you'll have access to every wearable item that can be bought.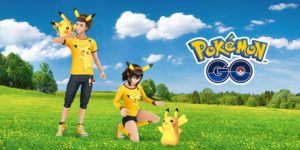 This special Pikachu filled event will last until July 31st.
Source: Niantic