Steep is a unique extreme sports game where players can choose to explore beautiful areas at their own pace or tensely take part in competitive action.
If you're one of the ones who loves to ski, snowboard, fly, and glide their way to the finish line, you'll be happy to hear that Season 2 of the Steep live activities has begun.
Here's a look at the Victory Yama Set that can be earned, one piece at a time, by participating in the new challenges.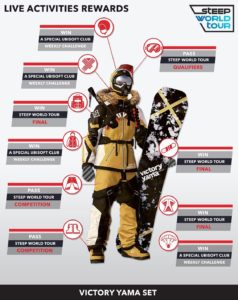 If you happen to miss out on earning an item the first time it's available, you can try for it again during the course of the Summer.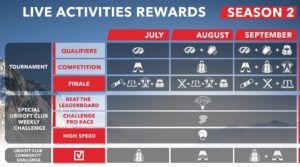 Season 2 will last until September 29th. Also, keep a watch over the next weeks for in-game deals and XP events.
Never played Steep? Check out our XXL Review covering the basics of the game and what it has to offer both casual and hardcore gamers.
Source: Ubisoft