A couple of weeks ago Natsume announced the thrilling news to their fans that a new Harvest Moon would be coming to console this May. The game will be a port of the "Harvest Moon: Light of Hope" currently on Steam (with some extras) and release on PS4 and Nintendo Switch.
This afternoon, Natsume announced that GameStop now has the game up for pre-order. It is available on both systems and includes an adorable 5" chocolate cow plushie as an order bonus with the game.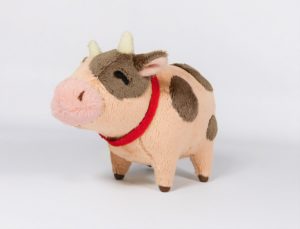 There's no word yet on whether this is an exclusive to GameStop or not. The GameStop site does describe the plushie as a "while supplies last" and "extremely limited quantity" item. So, if you want one, you better move fast.
The retail is $39.99. If you want to pre-order, link here; PS4 version, Switch version.
Sources: Natsume/GameStop