After the tremendous success of Nintendo's miniaturized retro systems, Sony has decided to toss their hat into the ring with their newly announced PlayStation Classic.

With the exception of a 45% reduction in size, this little beauty is extremely close to the original, which released almost 25 years ago, and, was the first console in history to sell 100 million units worldwide.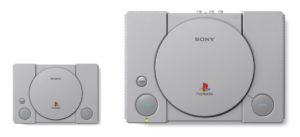 The PS Classic will contain 20 pre-loaded titles including:
Final Fantasy VII
Jumping Flash
Ridge Racer Type 4
Tekken 3
Wild Arms
Battle Arena Toshinden
Cool Boarders 2
Destruction Derby
Grand Theft Auto
Intelligent Qube
Metal Gear Solid
Mr. Driller
Oddworld: Abe's Oddysee
Rayman
Resident Evil Director's Cut
Revelations: Persona
Super Puzzle Fighter II Turbo
Syphon Filter
Tom Clancy's Rainbow Six
Twisted Metal
Each console will come with an HDMI Cable, a USB Cable, & 2 controllers. (AC Adaptor not included).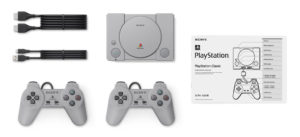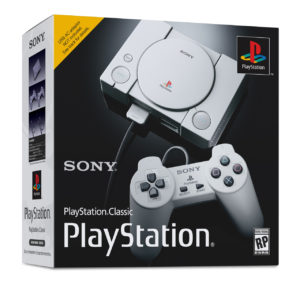 You can get a closer look at the system, in a video on playstation.com.
The PlayStation Classic will be available to the US and Canada. It will release in stores on December 3rd at a retail of $99.99 USD / $129.99 CAN.
Pre-orders are currently available at GameStop, Target and Best Buy.
No word yet on how many will be produced, but it's probably safe to assume it will be sold for a limited time only.
Source: PlayStation Blog