March 10th, cleverly dubbed, "MAR10 Day," is a 24-hour period for celebrating the bright, jovial, mustachioed mascot of the Nintendo Company who's brought smiles to millions. Although the day has passed us by, the celebration can continue with events, collectibles, savings, and more.
Let's Play Clothing Line
Nintendo and Bloomingdale's have designed an upscale clothing line, called, "Let's Play," which will be available for purchase on-line and in select stores March 10th through mid-April.
Pre-order the Super Mario Encyclopedia
Dark Horse Comics, publisher of several Zelda books including, "Legend of Zelda: Hyrule Historia," has a new Nintendo book in the works, that's all about Mario. The Super Mario Encyclopedia is available for pre-order on Amazon and being sold in 2 formats.
Regular Edition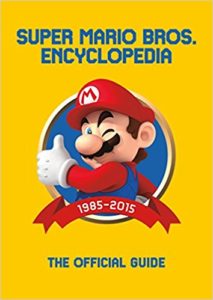 Special Edition (with 4 variant covers to choose from)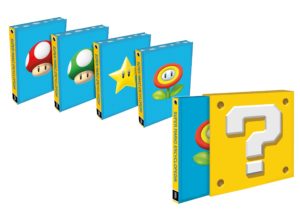 Animal Crossing Pocket Camp Event
ACPC is running a Mario crossover event where players can decorate their campsite to look like the Mushroom Kingdom. The event lasts from March 10th through April 9th.
Super Mario Run
If you haven't yet tried the Super Mario Run mobile game, now's the time to do it. It'll be ½ price March 10th through March 25th.
Google Maps
Even Google Maps is getting in on the celebratory action. For the next week, you can navigate as Mario.
My Nintendo Rewards
Nintendo is offering up several rewards related to MAR10 Day, which can be redeemed using My Nintendo points.
Mario wallpaper & March Calendar for your PC/ Smart Phone
3DS Mario menu theme
2 Official Prima eGuides
Discounts on 3DS & WiiU Games
Play a Mario Game


There's no better way to celebrate Mario than to play one of his games. If you own a Switch and haven't yet tried Super Mario Odyssey, we definitely recommend giving it a go.
Sources: Nintendo, Animal Crossing: Pocket Camp, Amazon, Bloomingdale's