After much speculation from players and hinting from Niantic that PvP (Player vs Player) was on its way, details have finally been revealed about this upcoming new feature and how it will work.
The first step you'll want to take is to find a fellow Trainer to battle. You can battle anyone who's an Ultra or Best friend no matter if they're nearby or not. If you want to battle someone who isn't at least an Ultra Friend, you'll both have to be in close approximation to each other for the feature to work.
Long distance battles will start with an invitation being sent from one player to another. The one who receives the invite will then have to agree to engage in the fight.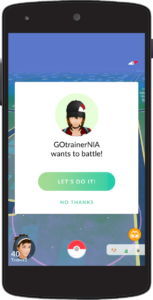 If you're wanting to battle someone nearby, simply have your fellow player scan your Battle Code with their phone.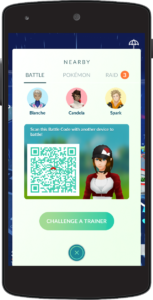 Once a battle is agreed upon, both players will then need to decide which 1 of 3 Trainer Battle Leagues (Great, Ultra, or Master) they'll want to spar within. The one chosen will determine the CP limit of the Pokémon each player can have on his/her team.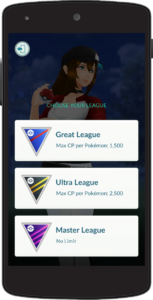 Each team will consist of 3 monsters. Which Pokémon are placed on each team should be determined by the allowed CP as well as each individual monster's strengths, weaknesses, and movesets.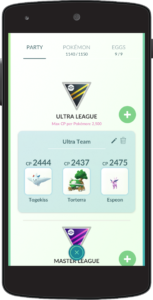 During battle, each team of Pokémon will be allowed to execute both their Fast and Charged moves. Players will also have the option, prior to a fight, to unlock a bonus Charged Attack by spending Stardust and Candy.
A Protect Shield will be available when players want to try and prevent their Pokémon from taking on a highly damaging attack. To be effective, the shield will have to be used at just the right time. There will only be a limited quantity available, so they'll need to be used wisely.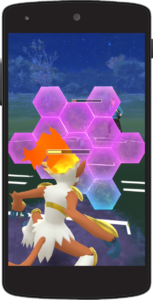 As with any type of battle, there can only be 1 winner. The good news is that whether you win or lose, you'll earn rewards for participating. Up to 3 rewards can be earned each day (we think) and they will include special items such as the now elusive Sinnoh Stone.
The battles will be timed. So, if one person hasn't knocked out all of their opponent's Pokémon by the end of the timer, whoever has the most knockouts will win.
If you want to perfect your battling skills before taking on other players, you can do so by challenging one of the 3 Team Leaders; Spark, Candela, and/or Blanche.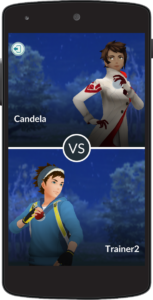 Just like when battling real Trainers, these battles will offer rewards. However, these will only be obtainable once per day. Participating in these battles will also allow you to make progress toward a gold medal for the Ace Trainer badge which has made a return to the game.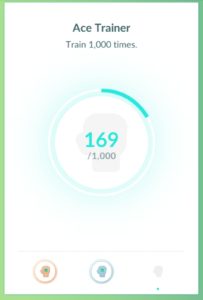 The new Trainer Battle feature will be available sometime this month.
Source: Niantic