PGoers now have 2 great reasons to own a Nintendo Switch, thanks to the announcement of Pokémon: Let's Go Pikachu & Pokémon: Let's Go Eevee.
Created by Game Freak, makers of the core, RPG, Pokémon titles, and inspired by Pokémon Yellow: Special Pikachu Edition, both releases will tie-in beautifully to Pokémon Go, offering fans the feel of the mobile game, with features of a console release.
Players will begin their "Let's Go" adventure befriending either Pikachu or Eevee, who, from that point on will be a permanent sidekick and terrific ally in battle.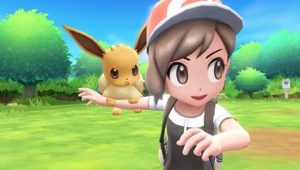 When it comes to capturing monsters, players will have two choices on how to go about it. They can either utilize the Joy-Con controller or, get a more authentic, Pokémon GO-esque feel with a new accessory called, Poké Ball Plus.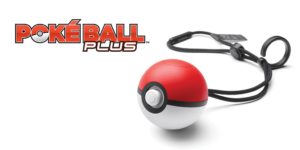 The Poké Ball Plus is an incredible new device which contains motion controls, lights up, vibrates, and plays sounds. Whenever a monster is successfully caught, the player will hear a cry from the captured Pokémon as well as feel movement from inside the ball.
Beyond just functioning as a controller, the Poké Ball Plus will also work like the PGo Plus you wear on your wrist. It can also be utilized when you're not playing, to take a monster with you in your daily activities. When you do this, rewards will be received when the creature is returned to the game.
The "Let's Go" games will also offer the ability to play couch co-op with a partner. Journey through the game(s), together, increase your chances of a successful capture by throwing at a Pokémon, simultaneously, and help each other in battle.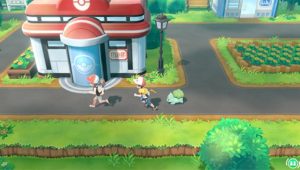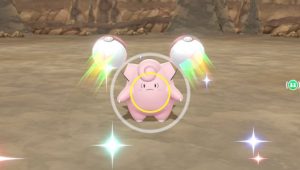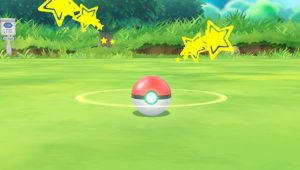 Lastly, those who play Pokémon Go and invest in one of the "Let's Go" games, will be able to transfer their mobile Kanto region monsters to their Switch console.
Pokémon: Let's Go Pikachu and Eevee editions and the Poké Ball Plus accessory are scheduled to release on November 16th. 
Pre-orders for the games are currently available for $59.99 each, at the following:
Amazon
Best Buy
GameStop (GS also has an on-line only bundle with both games for $119.99)
See the announcement trailer on The Pokémon Company's YouTube channel.
Sources: The Pokémon Company, Nintendo