Developer Rainbite has partnered with Play Asia to bring a special, "Sweet As" version of their adventure game, REVERIE to physical format on the Nintendo Switch. The game is up for pre-order now. Both Standard & Limited editions are available.
STANDARD EDITION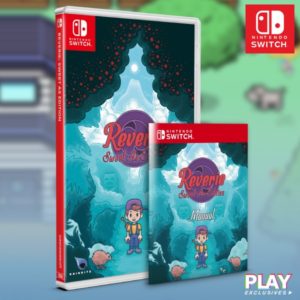 The Standard edition of the game retails for $29.99 and includes the game and manual.
LIMITED EDITION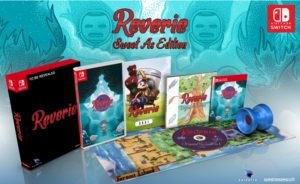 The Limited Edition retails for $39.99 and includes a manual, soundtrack, yo-yo, numbered certificate, and the game, all packaged in a collectible box.
The new "Sweet As" Switch edition will contain additional content including a new Nightmare Difficulty, a quick select item wheel, an in-game trophy system, a new minigame, and several updated sprites & dialogue.
Only 3,000 of the Limited edition and 2,000 of the Standard edition will be produced, so if you want to add this to your collection, you'll probably need to act fast. Both are available exclusively on the Play Asia website.
REVERIE "Sweet As" edition is scheduled to ship Q1 of 2019.
Source: Play Asia