Team up with a fellow player and show off your monstrous hunting skills during the Monster Hunter World: Iceborne USA Championship, taking place February 29th in Boston, MA.
Venue:
Royal Boston
279 Tremont St
Boston, MA 02116
Rules/ Rounds:
Teams of 2 will compete in a timed quest challenge. Whichever team brings down the monster faster, wins.
The top 4 qualifying times will compete in the final showdown.
Qualifier Round: "Arena Master Quest 01" (Hunt a Banbaro).
Final 4 Round: "Aiming for the Light" (Hunt a Namielle).
Hardware: Competitors will play on PlayStation 4 Pro systems using DualShock 4 controllers.
Grand Prize: 
The Grand Prize winners will each receive a round trip to E3 2020, including airfare and hotel accommodations. Each will also receive a Monster Hunter mini replica backpack and a 1st place trophy.
If you're planning to participate in the Iceborne Championship, make sure to register ASAP. Although registration is planned to be open until February 26th, it will close early if the amount of registrants hits the max limit before that date.
You can register, here. (UPDATE 2/10: Registration has closed for the competition)
Also, if you do plan to be in Boston for the big event, be sure to check out the MH Festa that evening, which will include themed food, special guest appearances, festivities, and giveaways. (Doors open at 8pm).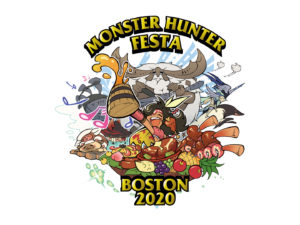 Not planning to participate, but want to watch? See the Finals Round live starting at 8:30pm (EST) via the Monster Hunter Twitch channel.
Read the announcement about the competition & MH Festa on the Capcom blog.
See a full list of rules/regulations for the MHWI USA Championship on monsterhunterfesta.com.
Monster Hunter World: Iceborne is available for PlayStation 4, Xbox One, & PC. (You will need to own a copy of the original MHW game to play this newest expansion).
Source: Capcom