Capcom has teased that another 2 week long festival is about to begin in Monster Hunter: World. Starting this Thursday, July 12th at 8pm EST, the Summer Twilight Fest will commence.
Enjoy a decked out hub full of summer décor, costumes to unlock for your hunter, and access to previously released event quests. The fest will last until July 26th.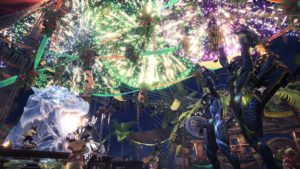 Starting on August 1st (at 8pmEST), the gargantuan and fiercely ferocious Behemoth from Final Fantasy XIV Online will take his place amongst the beautiful beasts that can be conquered in the game. Check out the awesome action and armor to be had in the latest video release by Capcom, complete with Cactuar and Moogle.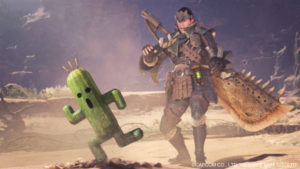 Sources: Play Asia, Capcom