Frostwood Interactive has begun an Indiegogo campaign to obtain the needed funds to bring their intriguing detective mystery, Rainswept, to full fruition.
The cinematic adventure follows Detective Michael Anderson who's visiting the small town of Pineview to assist local police with what appears to be a murder-suicide. Although the townsfolk would have the wily investigator believe that the married couple (found dead in their kitchen) had a lot of troubles that led them to this heinous end, Mr. Anderson isn't so sure it's that cut and dry.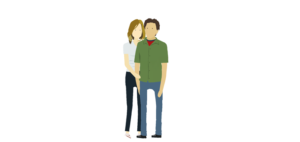 To add to the very complex case, Mr. Anderson has his own demons to try and keep at bay that, if let loose, could possibly push him "over the edge" and prevent him from getting to the truth.  The one bright spot in his work is his ally, Officer Blunt, an empathetic cop with something to prove.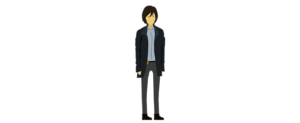 Features of the game will include:
– a cinematic approach to storytelling
– 2D art style
– a town full of opinionated characters, each with a deep backstory and distinct personality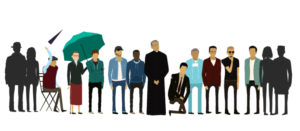 – puzzle solving
– investigations
– suspect interviews
– branching dialogue
– dramatic cut-scenes
– an original score by micAmic
– tons of rain (hence the name)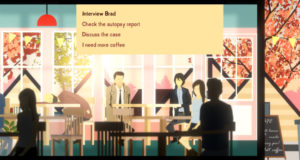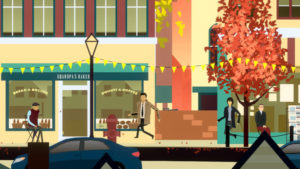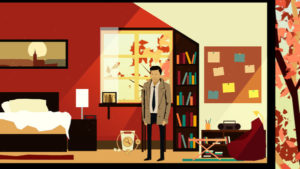 There will also be flashback sequences where players will be able to see / experience the relationship between the deceased couple, through the eyes of the husband.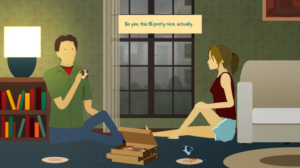 Read details about the game, how it started, where it is now, and the developer's plans for the future on Rainswept's official Indiegogo page. You can also choose one of several levels of giving, to help make this unique game become a reality. If you do give, there's some really nice perks to be had, including (for top donors) becoming a non-playable character in the game.
Want to try out an early demo of the game? You can do so for a very miniscule (or no) amount of money on gamejolt.com.
Rainswept will be released for PC, Mac, & Linux in January of next year if all fundraising goals are met.
Sources: Indiegogo, Frostwood Interactive