If you've been playing Pokémon Go over the last few weeks, then you probably remember the temporary appearance of a mysterious little creature called Meltan, who after being caught, turned into a Ditto. Since his disappearance, which was about as sudden as his arrival, not a lot more has been said about who this new mythical monster really is.
Not until today at least, when The Pokémon Company and Niantic decided to reveal a little more, not only about Meltan but also about how he'll tie-in to the upcoming Pokémon Let's Go games for the Nintendo Switch.
The big part of the announcement is that Meltan will be making a comeback this Winter. At that time, Special Research tasks will be added to the game which will allow Professor Willow to discover more about this new monster. A new item, called a Mystery Box, will also be coming to the Pokémon Go game, which will be a must have for anyone wanting to see/catch Meltan in the wild.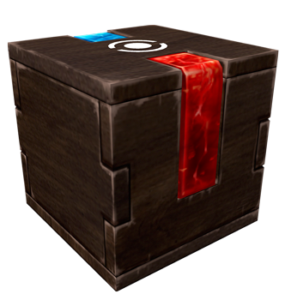 In order to obtain this Mystery Box, Trainers will have to send a Pokémon from Pokémon Go to one of the Let's Go games. (This can be their own Let's Go game or one that belongs to a friend).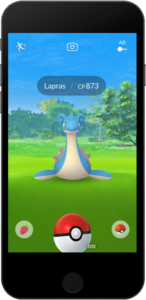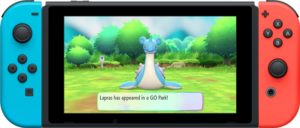 Once the player owns the box, it can be used multiple times. The catch is that the box will only be good for one use at a time and will only open every now and then. When it is susceptible to being opened, another Pokémon transfer will make it usable once again. However, only the Trainer who owns and opened the box will be able to see/catch Meltan in the wild.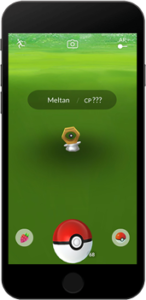 Besides the press release, 2 videos were also posted on YouTube by the companies. Video 1 is a conversation between the 2 Professors about Meltan. The other is a fun, live action video of Meltan in the wild. (You can click on them below).
Video 1
Video 2
Pokémon: Let's Go, Pikachu! and Pokémon: Let's Go, Eevee! will be available exclusively on Nintendo Switch on November 16th. 
To read more about the Pokémon: Let's Go games, check out the following articles:
A Close-Up Look at Pokémon Let's Go
More Details on the Let's Go Games
Special Edition Let's Go Switch Bundles
Sources: Game Press, Niantic, The Pokémon Company