Animal Crossing: Pocket Camp has announced that an upcoming update will bring with it the addition of Fortune Cookies to the game. These new edible delights, which will be sold by a Fortune Cookie shop in the Market Place, will reward players with décor and clothing items when eaten.
Some cookies will be sold for bells, while others will cost Leaf Tickets. They'll vary by flavor, star rating, and level of reward. On occasion, players will have opportunity to obtain these lovely delicacies as gifts from their animal friends.
Pocket Campers will also have the ability to earn stamps for the cookies they purchase with Leaf Tickets. Collect 10 to fill a stamp card and trade it in for certain items.
Although developers have declared that a wide variety of cookies are on the way, for now, 3 main types will be introduced. Each is tied to a specific animal, décor/clothing items, and a memory.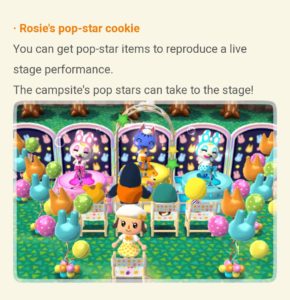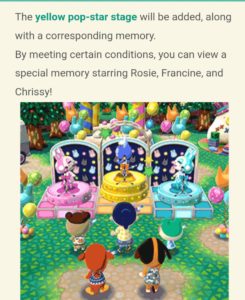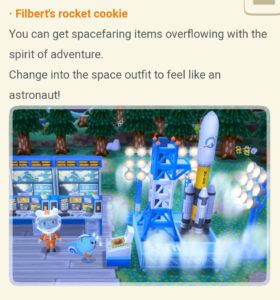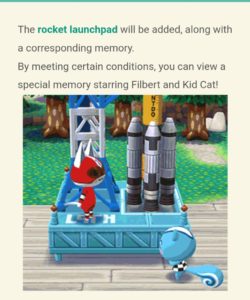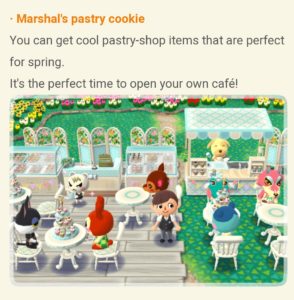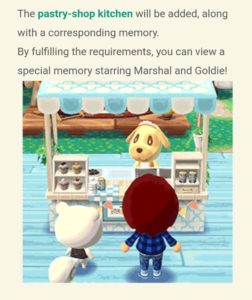 A Memory is a special, new element also coming to the game. Each will be associated with a furniture item, that, when earned (along with certain requirements met) will allow players to view re-enactments of a special moment between animal friends.
Although the rewards in each fortune cookie will be delved out on a random basis, Pocket Campers will have the option of strategizing which ones they want to buy. They can do so based on pre-purchase information regarding the type of prizes associated with a certain cookie and the odds of it appearing when the sweet treat is eaten.
A specific date for this Fortune-filled update has not been given, however, one can guess it'll happen on April 17th, after a scheduled maintenance that morning between 12 and 4am.
If you have a Twitter account, you can participate in the current ACPC poll and cast a vote for your favorite of the 3 above-mentioned cookies. The cookie that receives the most votes will be rewarded for free to Pocket Campers via their in-game mailbox at 11pm(PT) on 4/19.
If you'd like to make your opinion known, you can connect to the poll on the official ACPC Twitter account. However, you'll need to act fast as voting ends at 10:59pm on 4/15.
Have a fortuitously wonderful Pocket Camp filled day!
Source: Animal Crossing: Pocket Camp