Nintendo is doing a Treehouse series on the different aspects of the upcoming Mario Tennis Aces Game. The first two entries cover 4 different types of characters, each of which can be used to strategize the on the court action, in a distinctive way.
All Around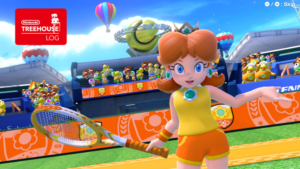 Mario, Luigi, and Daisy comprise the "all around" characters who are great starters for those new to the game. Although each has subtle differences/weaknesses, overall, these 3 are strong, fast, and good at what they do.
Technical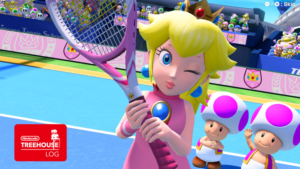 Peach and Toadette are "technical" characters. These ladies in pink have great footwork and can hit the ball to the corner of the court with ease. Even though they're a bit weak on Zone and Special shots, they can zing a standard shot right by their opponent.
Powerful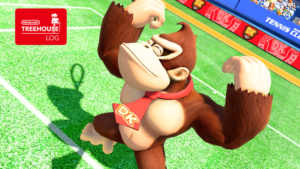 "Powerful" characters include Wario, Chain Chomp, Donkey Kong, and Bowser. These guys aren't as fast as some of the other characters, but they can send a shot across the court with great speed & power. If you're looking for a great offensive strategy, these are the guys to use.
Defensive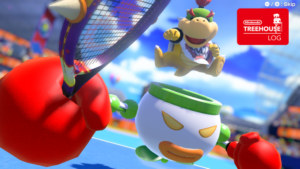 Waluigi and Bowser Jr. are a part of the "defensive" line-up. Put these guys in the center of the court and dare your opponents to get a ball past their stretchable, long limbs.
The Mario Tennis Aces game will release on the Nintendo Switch on June 22nd, retailing for $59.99.
See a Trailer for the game on Nintendo's YouTube channel.
Pre-orders are available on-line at Amazon, GameStop, Best Buy, Target, and Wal-Mart.
Source: Nintendo Treehouse