The seafaring captain, Gulliver, has landed his cargo ship on Sunburst Island, giving Campsite Managers a chance to do some spring cleaning.
Take the clothing and décor items you no longer want to hang onto and give them to the trusted seagull. When his ship has a full load, he'll send those items out to sea and return with snacks to give you in exchange.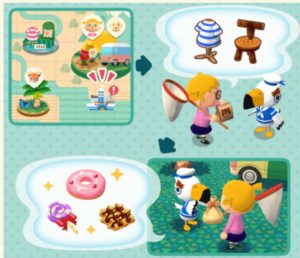 Share these delicious treats with the animals you come into contact with to give your friendship levels a boost.
Also, be on the lookout for new animals that Gulliver will bring with him on some of his return visits.
Oh, and do be careful what you choose to give away because it will be removed from your inventory, permanently.
Happy Spring Cleaning!
Source: Animal Crossing: Pocket Camp