We were extremely honored and privileged to attend this year's Southeast Game Exchange in Greenville, SC.  As promised, the convention was even bigger and better than last year. With a new location, even more space for merchandise to be displayed, and an increase of the event's duration from 1 day to 2,  SEGE 2018 was truly the best one yet.
Our experience began at 9:45am when we arrived to find an extraordinary amount of soon to be attendees, anxiously awaiting the start of their day.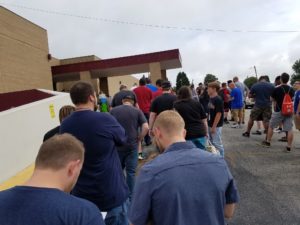 After navigating a quarter mile long line and trudging up a hill that didn't end soon enough, we finally reached the entranceway where we were greeted by an anticipatory smile on the face of event founder, Austin Bell.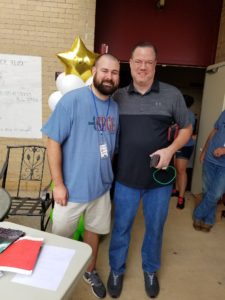 After entering the building, we were immediately taken over with nervous energy as we found ourselves in the midst of competitors, collectors, and those wanting to bend the ear of special guests.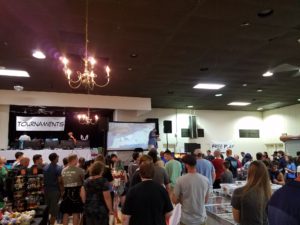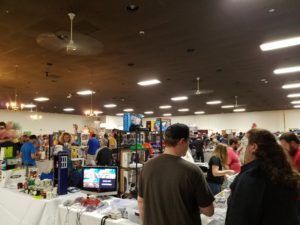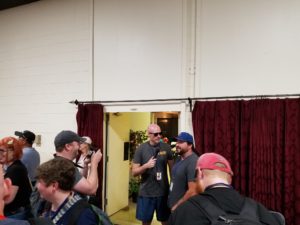 Vendors, artists, volunteers, and panelists were poised for action and ready to help.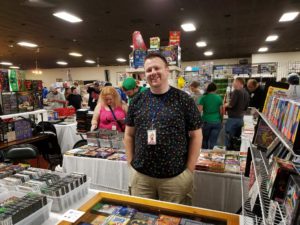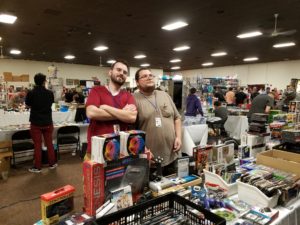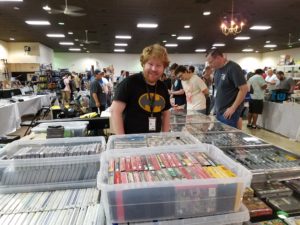 To add to the rush of adrenaline was a backdrop of thumping, eclectic beats which helped drown out the highest level of chatter and, surprisingly, allowed one's mind to settle in for what was ahead.
Although the choices of what to do were many, our first priority was to get to know some of the vendors & artists on the floor.
We met collectors selling some of their personal belongings.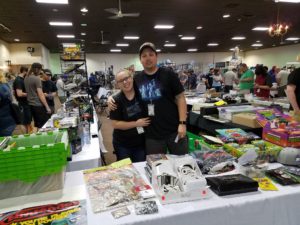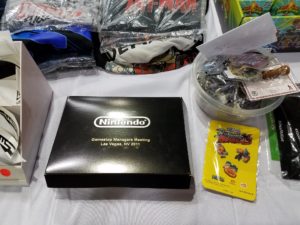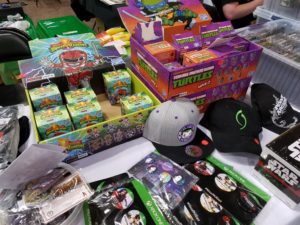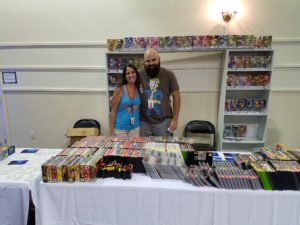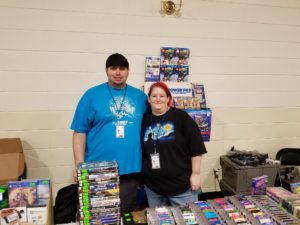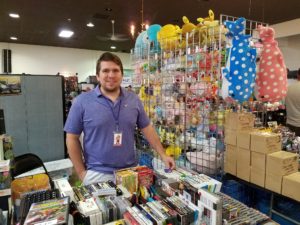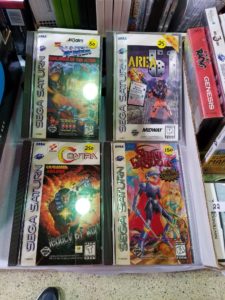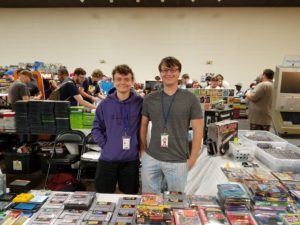 We found business owners excited to showcase their wares to a brand new audience of customers.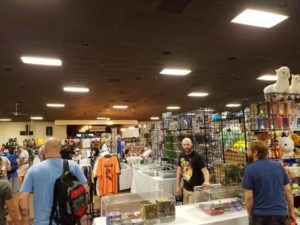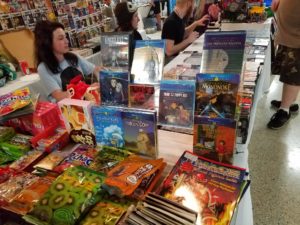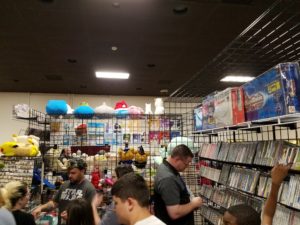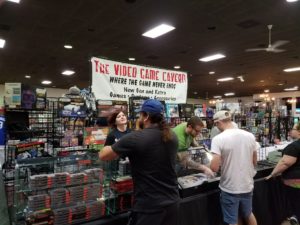 We discovered talented artists who had the beautiful, intriguing, and unique on display.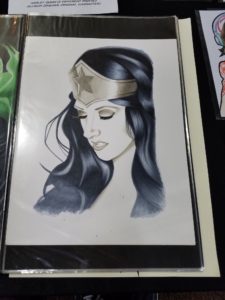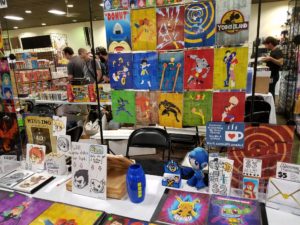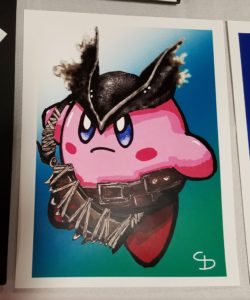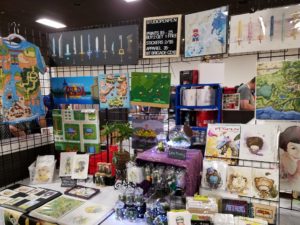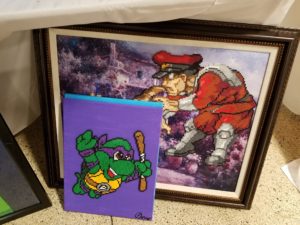 After scouring the area for people to meet, we decided to put our shopping skills to the test.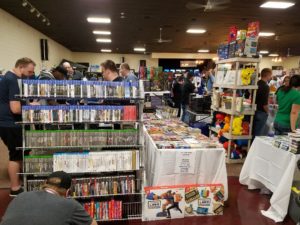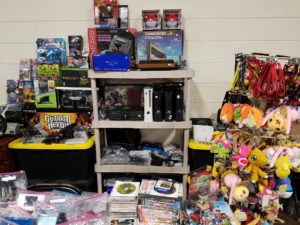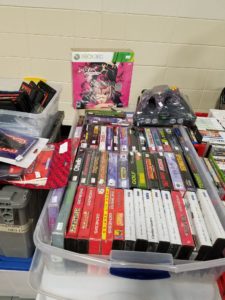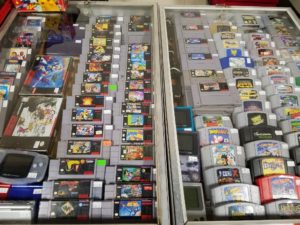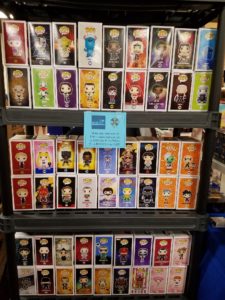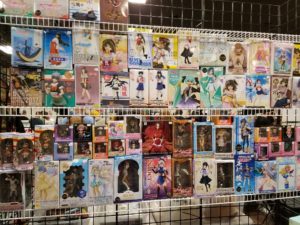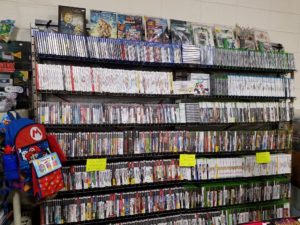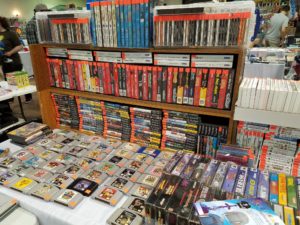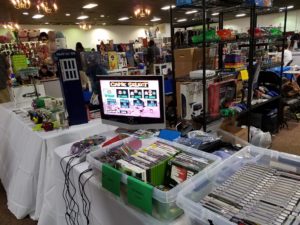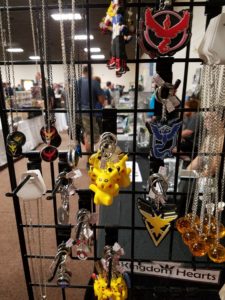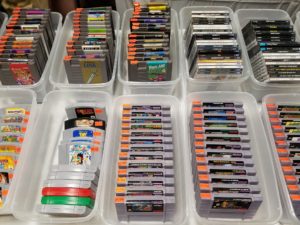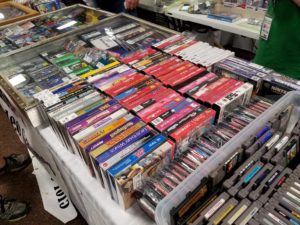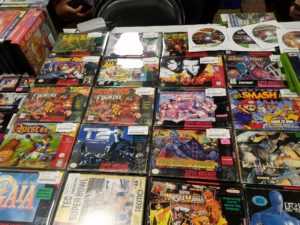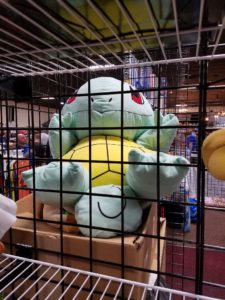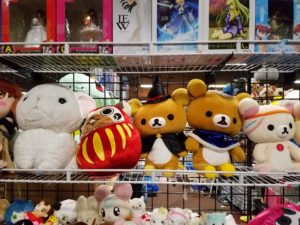 Here are a few of the niceties we snagged for ourselves.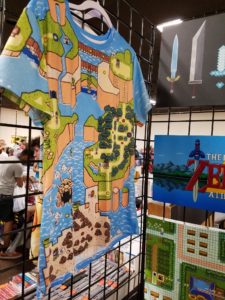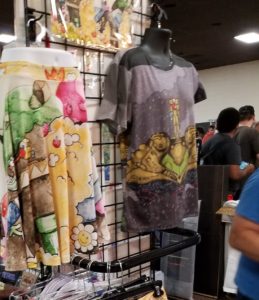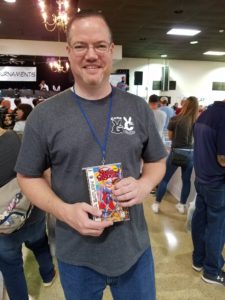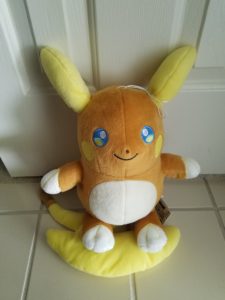 After we ended our shopping spree, we decided to take a sneak peek at the heated competitions happening in the room.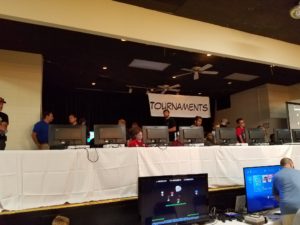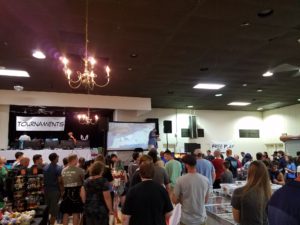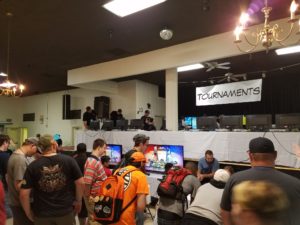 Although we decided not to participate in any of the contests ourselves, we thoroughly enjoyed watching the many, highly skilled gamers in action, taking on the likes of Fortnite, NBA 2K18, Rocket League, Super Smash Bros, and Mario Kart 8 Deluxe.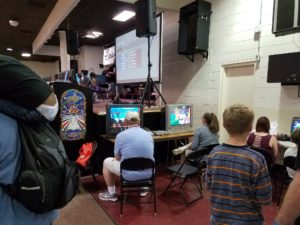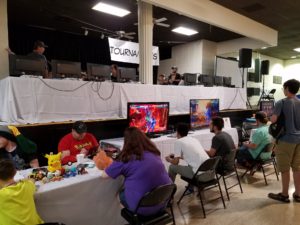 Of course, competitive gameplay wasn't the only showdown to be had. Cosplayers also came dressed to the tee to see who could take first prize. Although we weren't privy to the award ceremony itself, we did manage to get pictures of a few of the contenders as they browsed the floor, awaiting their chance to shine.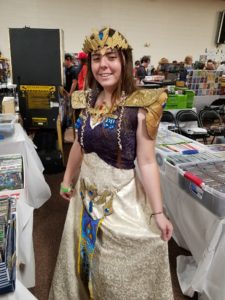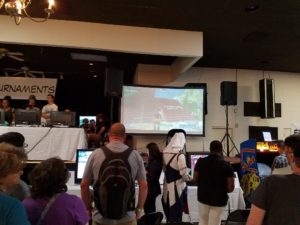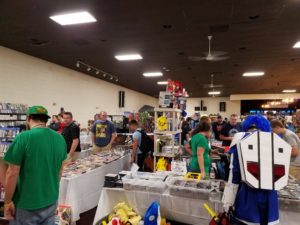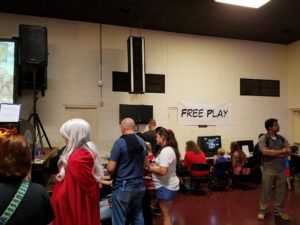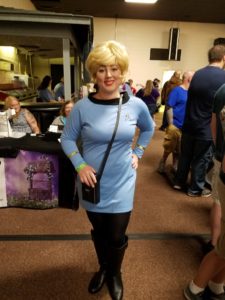 One of our favorite things to do at the SEGE is to attend special guest panels. Although our schedule proved to be quite busy over the 2 day event, we did manage to hear 3 of the many dynamic speakers talk about their fields of expertise.
Zach Hanks- VO Actor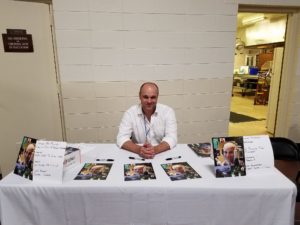 Zach Hanks, professor, coach, director, and actor, conducted a Q&A with his audience about voice acting in the video game industry. During the panel, we learned that creating a voice for a character isn't as complicated as one may think. It's not about being overly dramatic, trying to have a "moment," or making the character you're playing anything more than who he/she should be. Instead, it's about doing the work and doing it well and efficiently.
Jay Hatfield – The Game Chasers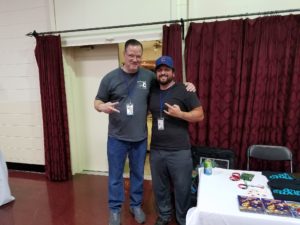 Jay Hatfield from The Game Chasers, came in to shoot the breeze with fans about topics such as the hardest and easiest games he's ever beaten, what upcoming game he's most looking forward to, how his YouTube series came about, and the highs and lows of being a social media personality.
Jessi Agee – Imangi Studios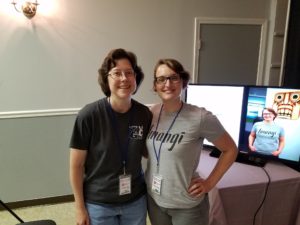 Jessi Agee, Video Game Programmer at Imangi Studios (the makers of the Temple Run games) discussed the many directions one can go with a career in game development, the type of education needed for each, how those working in the industry must be open to traveling where the work takes them, and that networking with others is a crucial key to success.
As if everything we've mentioned already wasn't enough, the SEGE also had drawings for door prizes. One of the best giveaways was a "Days of Play" blue & gold PlayStation 4 system, which went to one lucky winner at the end of the day on Sunday.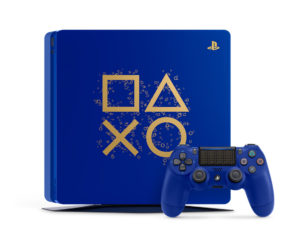 After two days of meeting remarkable people, finding items to add to our collections, and seeing gaming and costuming skills put to the test, we sadly and exhaustedly began our exit.
On our way out we ran into Mr. Bell's wife, who informed us that plans for 2019 are already in motion. Although this year's expansion was a success, there may be a further growth in size next year. There will also be the inclusion of something Austin and his wife are passionate about; tabletop games.
We could not have enjoyed our time at the SEGE more. We absolutely recommend this event for anyone who loves video games, even if you have to travel from afar to attend. These types of game centered conventions are very rare to find and this one is definitely worth your time.
We want to thank the panelists, vendors/artists, volunteers, sponsors and most especially Austin Bell for making this truly an event to remember. We'll see you next year!
Want to see more from the SEGE? Connect to our SEGE Vendor Gallery.

Also, check out the Retro-Toy Con which will be taking place in Greenville, SC in November, our Retailer Spotlight of Richard's Comics & Collectibles, and our Interview with Voice Actor, Zach Hanks.