You're an animal loving panda bear who's escaped the zoo and is now on a mission to save every chicken in captivity. However, during your attempt things go horribly wrong and you need a fast escape. Your only vehicle available is, well, a chicken.
This is the set-up for Chicken Rider, a tongue-in-cheek, free-to-play, endless runner that's the latest release from Red Dev Studio.
Enjoy dynamic and exciting gameplay that doesn't stop. Choose from 70 outfits for disguising your panda. Run through 8 different locations including a setting in outer space. Ride on one of 7 different chickens. Find and use crazy power-ups during your run like squirrel commando and tabasco sauce.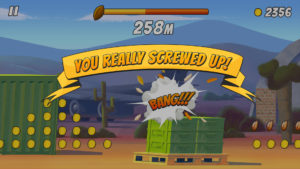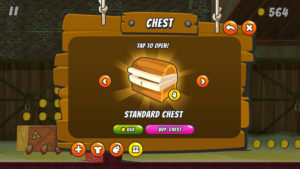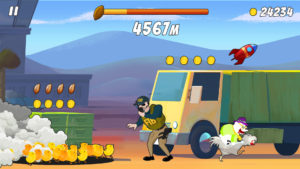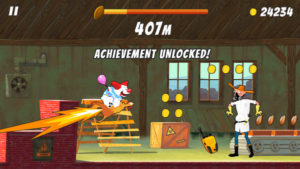 Chicken Rider is now available free of charge on the Apple & Google stores and Steam.
See the game in all its feathered glory on the Red Dev YouTube channel.
Red Dev Studio also recently released Professor Madhouse, an adorable, kid-friendly logic game for PC and mobile. Read more about it and other Red Dev Studio games on their official website.
Sources: Game Press, Red Dev Studio