Luigi's Mansion is back. The original game that released in 2001 on the GameCube system is being recreated for the 3DS and, according to the latest news from Nintendo, will be out in North America on October 12th.
The handheld version promises the same terrific storyline and action of the home console experience, with the addition of touch screen control for the map. Players will also be able to access a new Gallery Battle Mode which will allow for a rematch against their favorite ghosts, once they've been defeated in the game.
Luigi's Mansion 3DS is available now for pre-order, at a retail cost of $39.99 at GameStop, Best Buy, Target, and Amazon.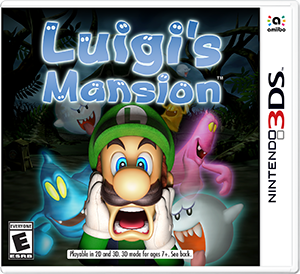 Sources: IGN.com, Nintendo