Nintendo and Dark Horse Comics have announced a Legend of Zelda: Breath of the Wild – Creating a Champion book which will give fans an in-depth, behind the scenes look at the art, design, history, and development of (arguably) one of the best games in the beloved series.
The new art book will include:
50 pages of sketches and official illustrations from Takumi Wada
296 pages of design artwork and commentary from the creators
55 page history of Hyrule
Interviews with key members of the development team
There will be 3 versions of the collectible from which to choose.
Hero's Edition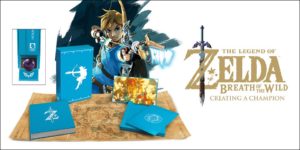 The Hero's Edition comes complete with slipcover and a royal blue casing that matches the Hylian Champion's outfit. Inside will be:
the Art Book with a royal blue cover
a Cloth map of Hyrule
an Art print of the Champions' photo from the game
a Glass replica of a spirit orb
This beauty retails for $99.99. Pre-orders are available at Amazon & Barnes and Noble.
Champions' Edition (GameStop Exclusive)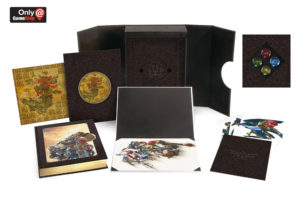 The Champions' Edition which is exclusive to GameStop will contain:
Creating a Champion Art book (as mentioned above) with an exclusive GS cover & gold gilded edges
a cloth Calamity Ganon tapestry
Art print of the Champions flying into battle
6 mini-prints of each champion & Zelda
4 glass Champions' orbs with laser etchings of the Divine Beast symbols
This gorgeous collectible will come inside a burnished leather encasing with gold foil embellishments. Pre-order now only at GameStop for $149.99.
Standard Edition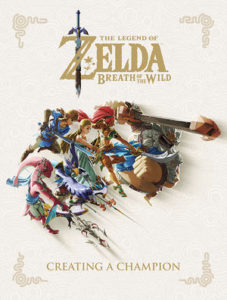 If the special editions, with all the extras, are a little too pricey for you, a Standard Edition can be had for $39.99. Pre-orders are up on Amazon and Barnes & Noble.
The book is scheduled for a November 20th release.
Sources: Dark Horse Comics, GameStop