On Friday, Screwtape Studios released their first major title, Damsel, a challenging fast-paced arcade platformer that allows players to take a bite out of crime in the seedy underworld of corporate vampires.
Key Features include:
– comic book visuals/storytelling
– frenetic, challenging gameplay requiring split-second decisions
– a Chillout Mode in which players can't die
– 50 missions
– extra challenge modes for those wanting to up the difficulty level
– a cool, synthesized soundtrack
– competitive, arcade leaderboards
– weekly Damsel Dash challenges for game related merchandise
– stylish attacks that mix melee, dashing, & shooting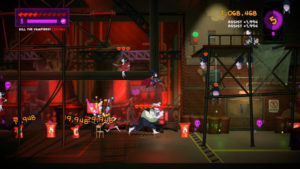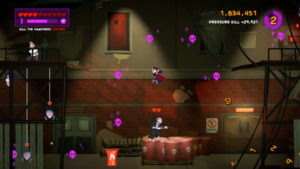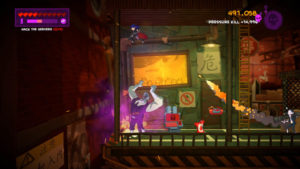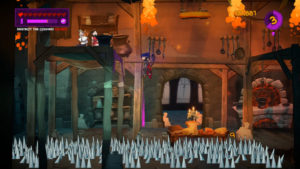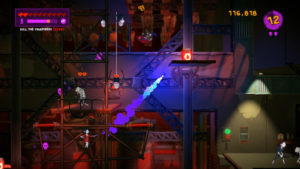 The first two episodes of the Damsel adventure are available now on Steam, with a 3rd coming soon. The game retails for $19.99. See the game in action on the Screwtape Studios YT channel.
Sources: Game Press, Screwtape Studios