First 4 Figures is celebrating the upcoming release of Luigi's Mansion 3 with a Spooktacular new collectible which will most definitely put a smile on the face of series fans, both old and new.
Here's a look at the exclusive edition statue available for pre-order right now.
Exclusive Edition
Retail $115
Features Include:
– 9″ PVC statue of Luigi & Polterpup
– Light-Up Polterpup & Poltergust G-00
– Premium Deluxe Box
– Authentication Card
– Limited Number Base
– Glow in the Dark Pup prints on Statue Base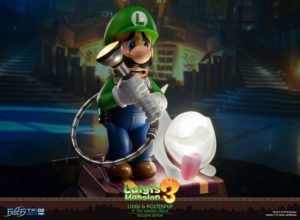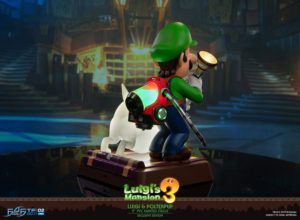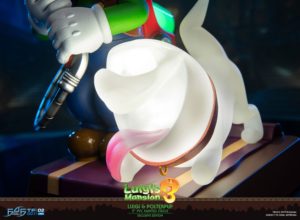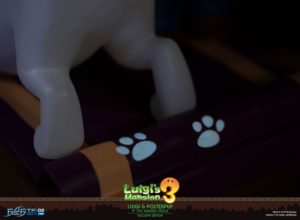 Pre-orders will be available on the First 4 Figures website until November 15th (or when the figure sells out).
If you want to try for a low statue number for your collection, you'll be able to make your request/validate your order on Friday, October 18th. (Read here for details).
Not sure you want to invest in the Exclusive Edition? Take a look at the Standard and Collector Editions retailing for $79.99 and $99.99, available for pre-purchase at Play Asia.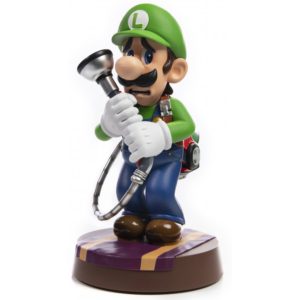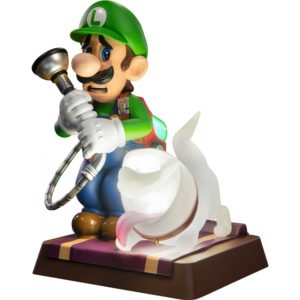 The Luigi's Mansion 3 game will release on October 31st for the Nintendo Switch. You can read more about it here and here.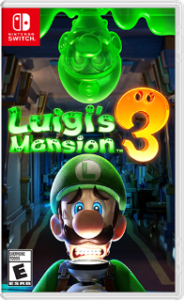 Sources: First 4 Figures, Play Asia