To celebrate the 20th anniversary of the Spyro series and the remake of the original trilogy, First 4 Figures and Activision have teamed to create a detailed, one-of-a kind, special edition statue of the game's much-loved protagonist.
The exclusive edition will include:
– Spyro the Dragon statue
– Detailed base
– Animated LEDs
– 5 collectible gems in a decorative box
– Diorama
– Authentication card
The statue dimensions are:
Height-15 inches
Width – 11.5 inches
Depth – 11 inches
Here are a few close-up shots from the First 4 Figures site.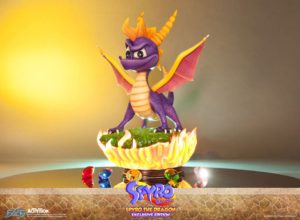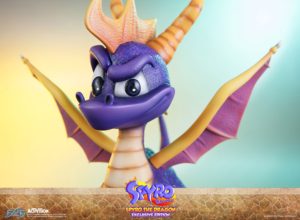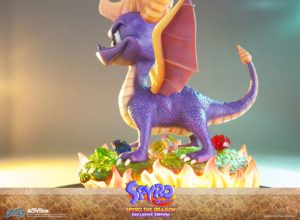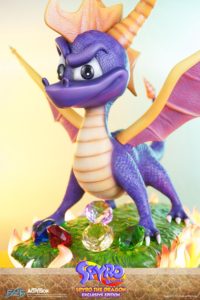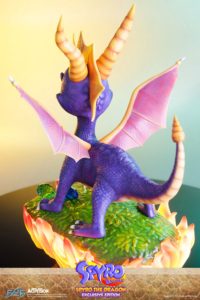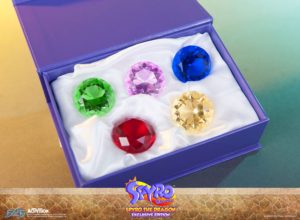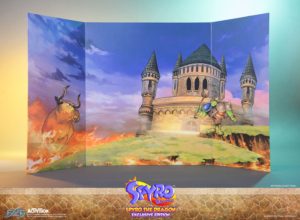 An exact release date isn't yet known. Right now, the cut-off for pre-orders is August 1st. Customers will not be charged the full retail for the statue until it actually ships. They will, however, be required to pay a non-refundable 10% down when they pre-order.
As with any First 4 Figures statue, it is a bit pricey, retailing for $324.99 (+shipping/tax). But, speaking from experience, the cost does reflect the attention to detail and beautiful design that goes into every item the company makes. And, if you're worried about shipping, they do a fantastic job of making sure their figure arrives in perfect shape. If it doesn't, the company will replace the broken piece(s) immediately.
If you'd like to pre-order or just take a more detailed look at the statue, you can do so on the First 4 Figures site.
A regular edition that only includes the statue, base, and authentication card is also available. It retails for the same price, but, with this version a payment plan is available.
Source: Activision, First 4 Figures