If you're planning to "Let's GO" this holiday season, then you'll definitely want to check out this latest line-up of accessories from Hori, created to accentuate your experience.  
Poké Ball Plus Charging Stand – $19.99
This stand is both a cool prop and a wireless charging station for the Poké Ball Plus accessory.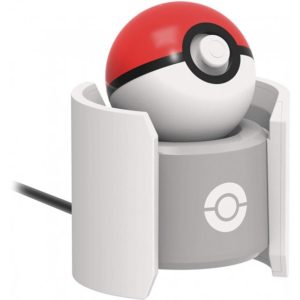 Poké Ball Plus PC Cover – $13.99
This PC (polycarbonate) cover allows you to protect your Poké Ball Plus accessory from dirt and scratches while you play.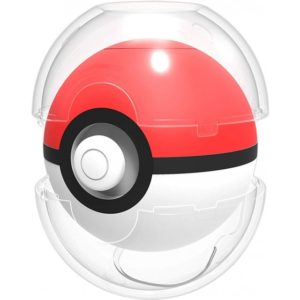 Poké Ball Plus Hard Pouch – $13.99
Protect your Poké Ball Plus accessory while on the go with this hard, shock resistant storage pouch. It's even big enough to cover the Poke Ball Plus within the above mentioned PC Cover.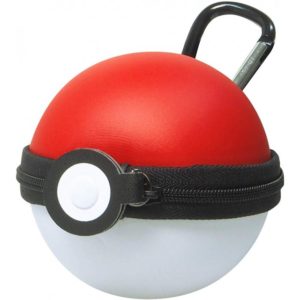 Pokémon Let's GO Sling Bag – $22.99
Transport your Switch with ease using this over the shoulder, black and grey sling bag which features silhouettes of Pikachu & Eevee. Fit your console, dock, charger, and other accessories inside this carryall that fits around your waist or over the shoulder.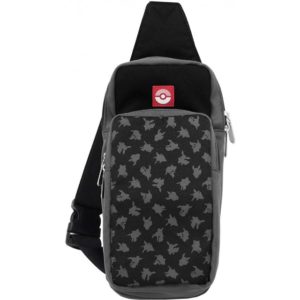 Pokémon Let's GO Hard Carrying Case – $19.99
This hard pouch carrying case is a stylish way to take your Switch console and 5 games on the go. The tough outer shell is decorated with Pikachu, Eevee, & the Let's GO name, while the cushioned inside is filled with silhouettes of the cute twosome, on a yellow and blue background.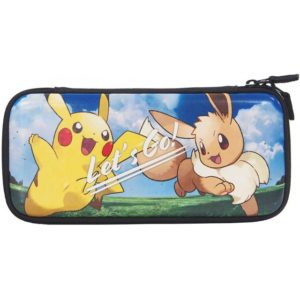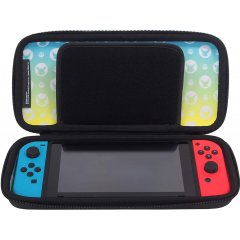 Push Game Card Case – $13.99
Store up to 6 Nintendo Switch game cards inside this transparent and protective Let's GO themed push case. Simply click a game inside its designated spot and easily pop it out when you're ready to use it.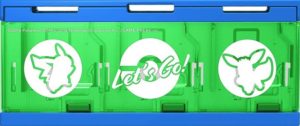 The Hori accessories will launch on November 16th with the Pokémon Let's GO Eevee & Pikachu games. Pre-orders for the full line-up of accessories are available at Play Asia. The hard carrying case can also be purchased through Amazon.
The Pokémon Let's GO games are currently available for pre-order at most retail stores.
A special Pikachu & Eevee themed Switch console will also release on 11/16. See it in detail, here.
Read more about the Pokémon Let's GO games, here.
Sources: Play Asia, Hori