NEXT Studio, an independent developer known for such titles as Death Coming, is teasing their next project, an intriguing mystery entitled, Iris.Fall. Described as a "dark fairy tale," this upcoming adventure will play with the concept of light and shadow within a monochrome world, offering players a unique experience and giving the game a fascinating look and feel.

The story will follow a young woman named Iris who, after awakening from a dream, is led by a black cat into a dilapidated theater which she discovers contains objects which somehow connect to her life. While trying to solve the mystery of this theater, Iris will travel back and forth between the real world and the one that exists in the shadows.
Key Features will include:
• Unique black & white contrast art style
• a fusion of gameplay with the light and shadow system
• Immersive story experience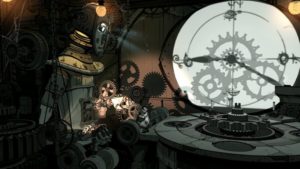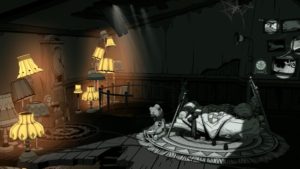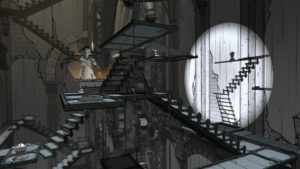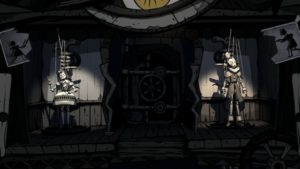 Iris.Fall will release in November on Steam with the help of publisher, Zodiac Interactive. It can be wishlisted right now.
See the captivating Iris.Fall teaser trailer on Zodiac Interactive's YouTube channel.
NEXT Studio & Zodiac Interactive's previous collaboration, Death Coming is available for purchase on Steam for $6.99.
Sources: Zodiac Interactive, NEXT Studio