June: Tales from Cyberspace is a unique indie title which allows players to traverse a universe that cleverly merges art, technology, and gameplay. Currently, the developers of the game are looking for funding on Kickstarter.
For those of you who'd like to consider making a donation, here's a few details about this intriguing puzzle/platformer.
What is June: Tales from Cyberspace?
JTFC is a puzzle platformer which takes place through the eyes of June, the first child of cyberspace, who is on a journey to discover the reason for her existence.
Who is the Developer?
Children of Cyberspace is a group of architects, designers, musicians, & programmers working on their passion project, a game that's both fun to play and artistic in look/design.
Game Features Include: 
– Real-world artwork
– Challenging puzzles/platforming
– A geometric, atmospheric universe
– An exploration of cybernetic culture
– A variety of biomes/species
– Surreal music
– Unique visuals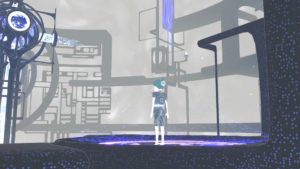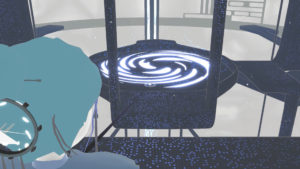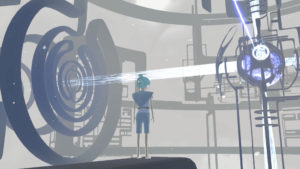 June: Tales from Cyberspace is scheduled for release, March 2022, for PC, with the possibility of other platform releases (consoles, VR, AR) if the developer's top tier of funding is achieved.
You can support JTFC right now on Kickstarter.
Read more about the game (& sign up to be a part of the next available demo) via the developer's website.
Wishlist the game on Steam.
Keep up with the latest news about JTFC on Twitter.
Sources: Kickstarter, JTFC website