A teenager with no name or home, and a strange, supernatural ability is accused of murdering a woman he doesn't know, and must investigate to find the real killer and prove his innocence. This is the set-up of the first title in the visual novel series; Jisei, a group of murder mysteries developed by indie company, Sakevisual.
We recently spoke to writer and production manager at Sakevisual, Ayu Sakata, about her series as well as her advice to first time developers, what she does when it comes to writer's block, and the most important elements to include when writing a visual novel.
See what Ms. Sakata had to say about these topics and much more in our latest interview below.
Tell us about yourself and your company; Sakevisual.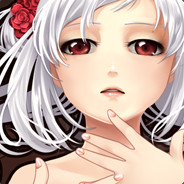 Hello! Sakevisual is a tiny indie circle that makes visual novels.
I write and produce all the visual novels, and I work with various teams of amazing artists, composers, programmers, and actors from around the world.
I like to write light romances, murder mysteries, and interesting characters. I'm also a big fan of cute food.
Tell us about the Jisei visual novel series and the inspiration behind it.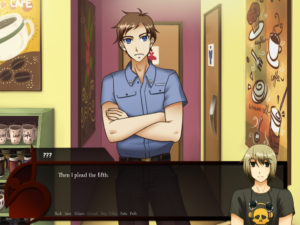 I've always liked murder mystery tales, but the usual boilerplate follows a detective who finds mysteries.
I wanted to write something where the detective IS the mystery.
Also, I really like found family stories, so that's a bit self-indulgent there.
When creating the title, Jisei, did you know upfront that you wanted to make it a series? Or, did that decision come later? And, if it came later, why did you decide to continue the story?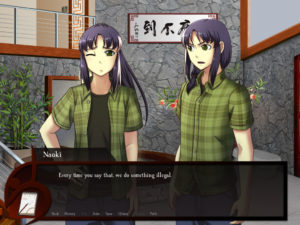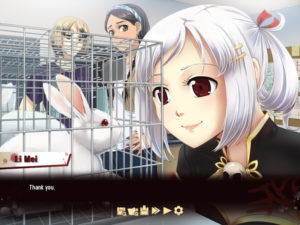 I've had the entire story mapped out for a while, but I didn't have the time or the money necessary to write it all at once.
I broke it down into five parts, knowing I only had enough money to fund the first part. I hoped that each chapter would generate enough money to fund the next one.
So far, I've been fortunate enough to have that happen.
You tweeted last year that a 4th title, Shinsei, is coming to the series. Where are you in its development? Any chance it'll release this year?



I'd estimate we're about a fourth of the way through asset development right now.
I was definitely aiming to release it this year, but there've been a lot of setbacks on a global scale, and I have no idea how that's going to play out.
Ratalaika Games recently announced that the first game in the series, Jisei, will be receiving a HD remake for the Switch. First, how excited are you about your game releasing on the Switch? Second, are there plans for the other titles in the series to be released on Switch as well?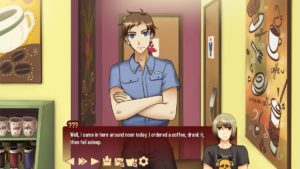 I am VERY hype about getting a Switch release. It's a lovely console, and it feels good being able to share the game with a wider audience. If it does well, I'd definitely like to port the entire series.
What can we expect with the HD Remake of Jisei? Will it have additional content?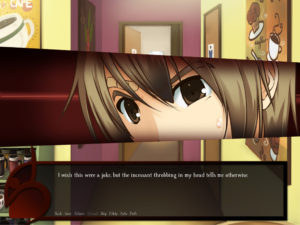 The user interface has been updated/streamlined to play more smoothly, but the content will remain the same.
Everyone on the team has "artist brain" and would remake the entire thing from the ground up, given the chance. I think it'd be fairer to all the players if we finished the story first.
Any plans to bring Jisei/Jisei series to other consoles?
Not at the moment. But, if enough folks are interested, it sure would be neat.
Thanks for the information about the Jisei series. Now switching to some questions about writing/developing.
You have a lot of experience writing visual novels. What are some of the key elements you try to include each time you create a VN?

I think one of the core things that any VN writer focuses on is making sure all the choices are meaningful.

The player should want to return to see what could have been, and all endings should be equally interesting.
They don't have to be equally satisfying. In fact, often times they shouldn't be.
But they should all feel different enough to keep the reader interested.
Also, because I'm rather self-indulgent, I do try to include descriptions of cute food or drinks.
Can you highlight for us the process you go through to take a storyline from an idea to a full script? How long does it usually take you to write a script?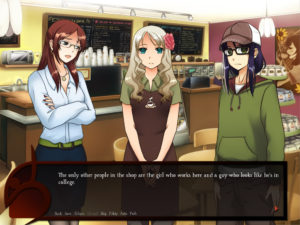 I typically start with a very nebulous "what if," and then start developing the sort of characters who would fit into that idea. Once I have the characters set, I put them together, and write each of them pursuing their own goals.
The endings kind of work themselves out.
Sometimes I'll come up with an outcome I want (or that I think would be very satisfying), and I put things into the story to move all the characters in that direction.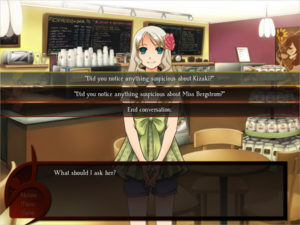 As for how long…it's still a side hobby for me, so it's hard to measure how much time it takes to write. (Since it's an infrequent event based on how often my day job calls me in).
Do you ever experience writer's block? If so, how do you overcome it? Or, if not, how do you avoid it/ advise others to avoid it?
Yes and no?
I've found that my version of writer's block is mostly just fear that I'm going to write something terrible. My brain tricks me into thinking that writing nothing at all is probably better.
The only way around it is to give myself permission to write something terrible.
I can edit later. Sometimes I have to delete entire scenes. (MANY times, actually.) But I can usually pull lines or ideas from those scenes, so writing them wasn't a wasted effort.
I don't know how it works for other people, but for me it's just allowing myself to not be perfect the first time around. Or the second. Or the third…
With each game that you create, your company looks for a new team to help with its development. Are you currently looking for individuals to hire? If so, what's the best way for someone to apply?
My inbox is always open for submissions.
There's a page on my site under FAQ that has details. I look at everyone who submits, and while I don't usually hire anyone immediately, I do keep folks in mind for future work.
What's your best piece of advice to indie developers who are attempting to create their first visual novel?
Start small.
I know everyone says it. I know I always say it. But seriously, start small. No, smaller than that. The first one doesn't have to be perfect, and it doesn't have to be public.
Also, don't chase trends. By the time you finish, it'll be too late.
Thanks so much for taking the time to answer our questions. We'll look forward to the Switch release of Jisei, the launch of Shinsei and future titles from Sakevisual.
Thank you for having me.
End Interview
Jisei and its sequels; Kansei and Yousei, are available for purchase on Steam & at sakevisual.com. Jisei & Kansei are also available for mobile devices via Google Play.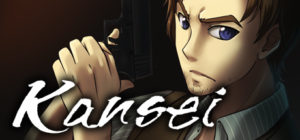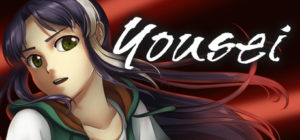 Find out more about the Jisei series and other games from Sakevisual on the developer's site.
Keep up with the latest news from the company via Twitter & Facebook.