As part of this week's battle themed research event, Niantic is sponsoring a 3-hour time period where Pokémon GO players will be able to participate in a huge amount of Team GO Rocket fights, including ones with the new Jessie & James.
For those of you planning to join in on the fun, here's a quick rundown of what you'll need to know to make the most of this special occasion.
Basics of the Event:
Date: Sunday, July 12th
Time: 11am-2pm
Lots of Team GO Rocket Balloons/Pokéstops
2x Stardust with a Team GO Rocket defeat
Jessie & James appearing more often
Charge TM's will change Frustration to another move
Team GO Rocket music in the background
Newest Shadow Pokémon to the Game:
– Nidoran & Family
– Machop/Machoke
– Gligar
– Shuckle
– Stunky/Skuntank
– Grimer
– Ekans
TM Away Frustration:
This will be a terrific opportunity to TM away the Frustration charge move and change it to something much more useful on your Shadow Pokémon.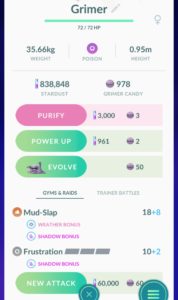 If you don't have a lot of Charge TM's in your inventory, we suggest just using 1 on each of your Shadow monsters, during this event. Even if the move that it's changed to isn't exactly the one you were looking for, you can always go back and change it anytime afterward.
The main purpose on Sunday is to get rid of the Frustration Charge move, which you can't do at any other time.
All Shadow Pokémon are Good Pokémon
Stats are less important when it comes to Shadow Pokémon which means, whether it's high or low, it has a use in the game. Low IV shadow monsters are great in PvP. High stat monsters are great in raids.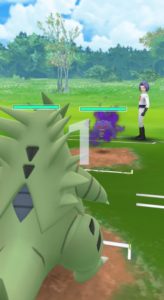 Two fun facts:
– Shadow Pokémon do 20% more damage than normal monsters
– A weather boosted Shadow monster gets 2x the boost
If you'd like to see what movesets are best for those fighters you want to use in raids (it's the same for shadow & non-shadow), connect to our "Best Movesets" article, here.
Additional Information:
If you'd like more information on battling the Team GO Rocket members, hit up our articles below.
"How To" for Team GO Rocket Grunt Battles
"How To" for Jessie & James
"How To" For Team GO Rocket Leader Battles
Sources: Niantic, JVPBlackhawks20 (Fun facts)