If you're an indie developer, then you definitely need to know about the Square Enix Collective. It's a community site that allows creators to not only bring attention to their game, but also receive an assessment from real-life gamers about their title's concept, story, characters, graphics, gameplay, and key features.
The site is also a great way for gamers to help shape the future of the indie game industry by voting yes or no for a specific title and, if they desire, sharing their opinions about what they do or don't like about a developer's idea.
Currently, the Square Enix Collective is featuring 4 exciting titles to be voted on. Below is a quick look at what they are.
Summer in Mara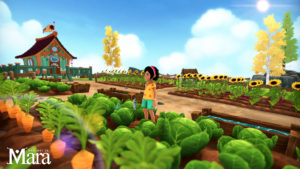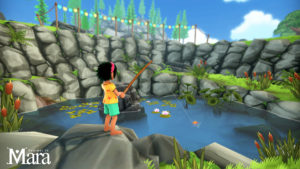 After a successful showcasing on the Square Enix Collective with their previous title, Deiland, Chibig is once again asking their fans to give feedback to help make their newest creation, Summer in Mara, the very best it can be.
So, what exactly is Summer in Mara? It's a single player adventure game with RPG and exploration elements, inspired by The Legend of Zelda: Wind Waker, Stardew Valley, and Studio Ghibli films. It encompasses all things that casual gamers love including farming simulation, treasure seeking, creating tools & buildings, meeting other characters, fishing, taking part in quests, and even sailing a boat.
Chibig hopes to bring Summer in Mara to the PC, PS4, and Nintendo Switch in 2019. You can read more about the title, see a trailer, & cast your vote/give feedback, right here. (12 days left to vote).
Relicta: Y-Astra Project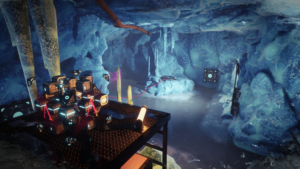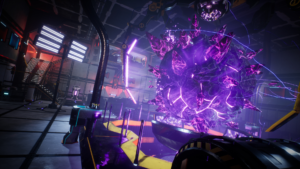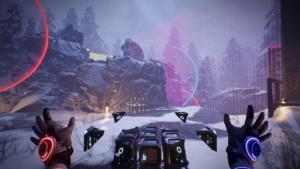 The developers at Mighty Polygon have created a futuristic, first person physics based puzzle game that demands creativity and ingenuity from its players as they must combine magnetism and gravity to make their way through the mind-bending world of the Chandra Base. A base located on the Moon, once inhabited by Aegir Labs, that is now experiencing great anomalies that could change the fate of protagonist, Dr. Patel, her daughter, and humanity.
Mighty Polygon hopes to bring Relicta to the PC & Xbox One, with the possibility of a PlayStation 4 release sometime later. you can read more about the title, watch a trailer, & cast your vote/give feedback on the Relicta Collective page. (5 days left to vote).
Tower Princess: I've Come for You!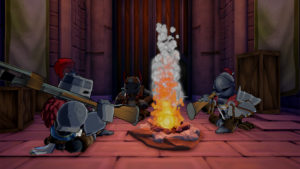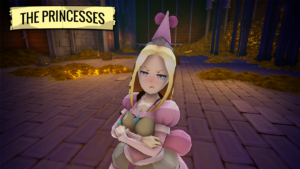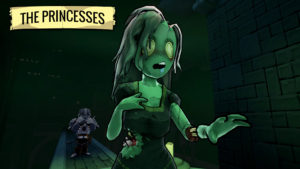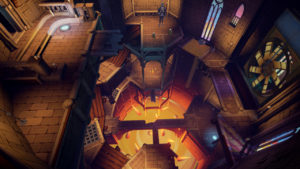 The developers at AweKteaM have created a roguelike parody of the classic knight rescuing the princess and slaying a dragon type of game, with a twist. In Tower Princess, players will have to manage dating and winning the heart of a wide variety of princesses (or princes) who are locked away in towers, while also facing the dangers of the challenging dungeons that await.
Take on randomly selected bosses, make your way through a procedurally generated castle, play on your own or with/against friends, and upgrade yourself to a different (& better) knight/knightess each time you die.
AweKteaM hopes to bring Tower Princess to the PC, PlayStation 4, and Xbox One digitally in early 2020, with the possibility of other platforms such as the Nintendo Switch sometime after. You can read more about the game, see a trailer, & cast your vote/give feedback right here. (18 days left to vote).
Cursed Mansion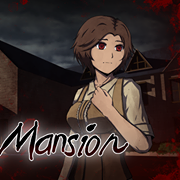 Play as a young girl searching for clues, solving riddles & puzzles, and escaping near death situations while trying to figure out the mysteries surrounding a mansion where you've been trapped, in this horror adventure RPG from Dragon Emperors.
Enjoy carefully crafted areas and "eerie" vibes inspired by movies such as Ju-On & Insidious and games such as Majo no Ie and Layers of Fear. Cautiously interact with others and make decisions that can alter the game's ending. Figure out whether or not a recent event actually happened or not whenever the game resets.
Dragon Emperors hopes to bring Cursed Mansion to Steam for Windows in 2019. However, if they receive enough support, they are open to the possibility of other platforms such as Android, iOS, Mac, and consoles. You can read more about the game, see a trailer, try a demo, & cast your vote/give feedback on the Cursed Mansion Collective page. (25 days left to vote).
If you'd like to read more about the Square Enix Collective, you can do so in our previous coverage where we talk about how the platform catapulted the game, Forgotton Anne, from obscurity to a world renowned indie title on the PS4, PC, XB1, and soon, the Nintendo Switch.
UPDATE: Voting for these has closed.
Sources: Square Enix Collective, Chibig, Dragon Emporers, Mighty Polygon, AweKteaM