Riding on the wave of excitement after Friday's Shadow of the Tomb Raider trailer drop, the game's developers have disclosed that much more information is still to come. In fact, they've communicated exactly what have planned for each of the upcoming months, leading to the game's release.
May – Meet the team behind the game's development
June – First Gameplay Reveal at E3 (June 12th – 14th)
July – San Diego Comicon Experience & Woman Masters Wild Series (July 19th – 22nd)
August – New Gameplay Trailer Released at Gamescon (August 21st – 25th)
The game will launch for the PS4, XB1, and PC on September 14th. The plan afterward is a DLC package release once a month, for 7 months, post launch. Each will contain a Challenge Tomb weapon, Outfit, Skill, and side mission.
Here's a diagram from Square Enix outlining their plans.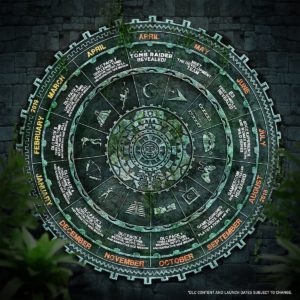 For more news about this exciting title, keep it tuned to Game Cuddle.
Source: Square Enix