Fans of Telltale Games such as The Walking Dead and Tales from the Borderlands, are probably familiar with the name, Mark Darin. He was a designer and writer of those and many other titles during his 14 years of employment. 
Now that Telltale Games is no more, Mr. Darin is turning his focus back to indie development, creating a new game, with the help of Jason Ellis & Ron Watt, called, Nick Bounty and the Dame with the Blue Chewed Shoe.
As the name suggests, Nick Bounty will be a comedic, tongue-in-cheek, take on a film noir detective story. It will also be a narrative driven adventure that hearkens back to the old days of classic point and click games.
Although this will be the 3rd game in the Nick Bounty series, like its predecessors, it will be a stand alone story. So, if you haven't played the previous titles that were released in the early 2000's, no problem. (However, if you do play them, the developer warns that the older games do not reflect the quality of the one being developed now).
The storyline will be straightforward, following the days and nights of Nick Bounty, a detective who just wants to be respected in his line of work.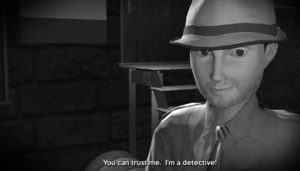 When Nick attempts to solve a real murder (rather than the usual fake animal cases) he puts his life and that of his newly hired partner in grave jeopardy.
Players taking on the role of Nick will enjoy questioning suspects, finding clues, gathering evidence, solving puzzles, and trying to piece together everything they learn to find the killer.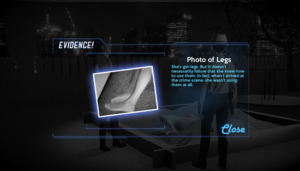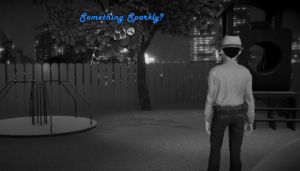 They'll also be able to pick one of 3 interesting sidekicks to be their partner.
The Kickstarter campaign is now in full swing. Although Pinhead Games has already surpassed their initial goal of $10,000, they have several very large stretch goals to work toward next. In fact, if they make it past the top goal of $60,000, they'll be able to offer contract work to a few former Telltale Games employees. (A worthy goal indeed).
Nick Bounty and the Dame with the Blue Chewed Shoe is planned for release on PC & Mac in 2019. The Kickstarter campaign will run until October 31st.
If you'd like to read more about the title as well as give to the cause, you can do so on the game's official Kickstarter page.
UPDATE: The Kickstarter campaign has closed. The developers not only reached, but surpassed their funding goal. We'll look forward to the release of Nick Bounty and the Dame with the Blue Chewed Shoe in 2019.
Sources: Game Press, Pinhead Games