Back in August of last year, we discovered a competitive co-op game called Mowin' & Throwin' in which players take on the role of mischievous, lawnmower riding yard gnomes who try and distract each other while competing to see who can have the least amount of grass left at the end of a timed play session. 
At the time, the game was in early access for PC. Now, after much work, updates, and changes, based on player feedback, this hilariously fun title has been fully released on Steam and the Nintendo Switch eShop.
Enjoy 20 different achievements
Select any 1 of 8 different lawn challenges
Play as a boy or girl gnome
Choose either a 1v1 or 2v2 game mode
Play quick matches that only last a few minutes
Mow and sabotage your way to victory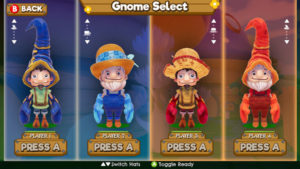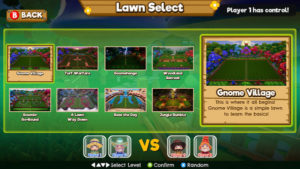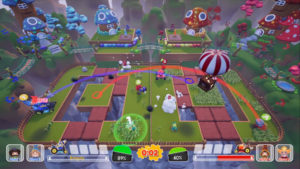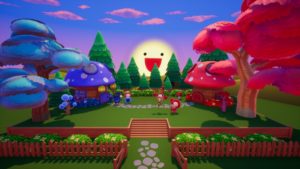 Although the Steam version does require the use of controllers at this time, developer/publisher House Pixel Games has promised it will be compatible with keyboards down the road.
See a trailer and read more about the game on the official Mowin' & Throwin' website.
M&T can be purchased on Steam and the Switch eShop for $14.99.
Source: House Pixel Games