PS Vita fans have reason to celebrate this month with the announcement that 3 spookily spectacular titles will be releasing physically for the mobile gaming system, thanks to publisher & on-line retailer, Play-Asia.
Halloween Forever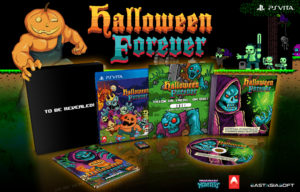 Developer: Imaginary Monsters/Peter Lazarski
Genre: Platformer
Synopsis:
Venture through 5 unique worlds as Pumpkin Man, combatting enemies with candy corn, in this pixelated retro platformer created by artist/developer Peter Lazarski.
Also available for PS4, Steam, & on Itch.io
Read More
Kawaii Deathu Desu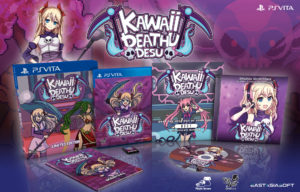 Developer: Pippin Games
Genre: Arcade Brawler
Synopsis:
Play the part of a supernatural being disguised as a cute, Japanese idol and beat the heck out of your devoted fans, as you compete to see who can be the first to claim the throne of the underworld.
Also available for Switch, PS4, Steam
Read More
Death Tales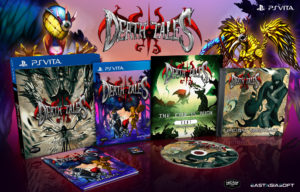 Developer: Nine Tales Digital
Genre: Side-scroller
Synopsis:
Play a new reaper gone rogue in this unique side-scroller which blends RPG and platforming elements, developed by artist Luc Bernard.
Also available for PS4, Steam
Read More
The 3 titles will be releasing simultaneously & in limited quantities of 1500 each, (at 11am EST) on October 29th via the Play-Asia website. Each will retail for $34.99.  Anyone who orders all 3 at once, will save $10.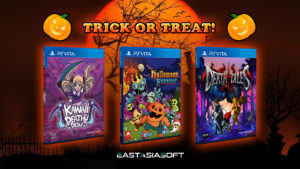 Keep up with the latest Play-Asia news via Twitter.
Source: Play-Asia/eastasiasoft