In a time of "stay at home" orders, social distancing, and event cancellations, producer Geoff Keighley is taking steps to unite the video game industry and community of players, digitally, through his newest creation entitled, the Summer Game Fest.
Unlike most events however, this won't just be a one time livestream, but rather a slew of news, announcements, and special events happening throughout the summer months.
What is the Summer Game Fest?

Summer Game Fest is a new, all-digital way to unite the gaming community for a season of video game news and events from game developers and publishers. SGF will feature digital news events, playable content, in-game events, and other surprises you can experience for free from the comfort of home.
Participating Companies
2K
Activision
Bethesda
Bandai Namco
Blizzard Entertainment
Bungie
CD Projekt
EA
Digital Extremes
PlayStation
Xbox
Riot Games
Private Division
Square Enix
Warner Bros.
Steam
Schedule
May 7th
Inside Xbox
8am PST/11am EST
May 12th
Surprise Game Reveal
9am PST/12pm EST
(Revealed: Tony Hawk Pro Skater 1+2 Remaster)
May 13th
Special Showcase/Interview
8am PST/11am EST
May 14th
Ghost of Tsushima (State of Play)
Info/Gameplay
1pm PST/ 4pm EST
May 20th
Valorant Game Update/Announcement
Riot Games (Anna Donlon, Joe Ziegler)
8am PST/11am EST
May 23rd
Mortal Kombat 11 Interview
5pm PST/8pm EST
May 27th
Last of Us Part II (State of Play)
New Gameplay Footage
1pm PST/4pm EST
May 28th
Outriders Broadcast
Square Enix/People Can Fly
9am PST/12pm EST
May 29th
League of Legends: Wild Rift
Gameplay Reveal/Interview
Featuring: Design Director (Brian Feeney)
8amPST/11am EST
June 9th – 14th
Play/Wishlist upcoming Steam games
Steam Game Festival
Details
June 11th
Cyberpunk 2077 Broadcast
CD Projekt Red
Time: TBD
June 11th 
EA Play Live
Unveiling of new EA titles
4pm PST/ 7pm EST
June 22nd
Developer Showcase (Indie & AAA)
8am PST/11am EST
July 11th
Tennocon 2020
What's Next for Warframe players
Time: TBD
July 12th
Ubisoft Forward
Ubisoft News/Reveals
12pm PST/3pm EST
July 20th
Developer Showcase (Indie & AAA)
Time: TBA
August 27th
Gamescom Opening Night Live
Kick-off of Gamescom 2020
(Finale of Summer Game Fest)
11am PST/2pm EST
How to Watch?
Tune in live to view each event via the Summer Game Fest website.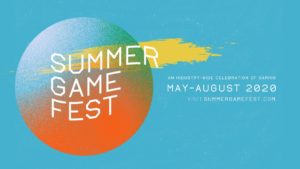 Do note that the company list and schedule reflect only a portion of who will be participating/what's happening in the coming weeks.
Be sure to keep a watch on Geoff Keighley's Twitter account & the SGF site for additional (& impromptu) announcements and reminders of what's coming up & when each day/week.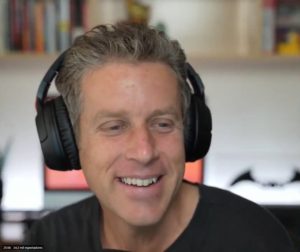 Source: Geoff Keighley