If you're looking for a terrific platform to showcase your speedrunning skills, it doesn't get much better than being a part of a Games Done Quick event. Not only will you be seen by thousands of viewers on-line (& several live/in-person), but will have the opportunity to help raise money for a worthy cause.
The next event planned by the GDQ will be taking place in August. Those who'd like to be a part of it can apply right now.
To apply, simply head over to the GDQ website for a full rundown of rules, how to submit, what the organization looks for in an application, and general rules/FAQ.
The deadline for submissions is May 9th.
If being a speedrunner isn't your cup of tea but you'd still like to be a part of the event, submissions are also being accepted now through May 9th, for on-site volunteers.
The SGDQ will take place in Bloomington, MN, August 16th through August 23rd. 
Registration for attending the event (as an audience member) will be available June 7th through July 20th.
Of course, if you simply want to watch the excitement from home (rather than in person), you'll be able to do so through the GDQ Twitch channel, on the aforementioned days.
Want to read more about speedrunning? Check out our coverage of the live panel at the Southeast Game Exchange where world record speedrunners Skybilz, Authorblues, LackAttack, and Zoasty explain how it's done.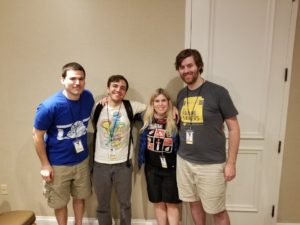 Source: GDQ