The highly rated and hugely entertaining Turnip Boy Commits Tax Evasion will be receiving a physical release on the Nintendo Switch console, according to the latest news from developer, Snoozy Kazoo & publisher, Graffiti Games. On top of that, anyone who's looking to add this indie title to their collection should be able to easily do so as it will be available in a variety of retail stores!
In case you're unfamiliar with the game, here's a quick rundown of what it is as well as details of where to get it.
Synopsis:
Take on the role of an adorable turnip who commits petty crimes, evades taxes, and, after getting evicted from his home, must figure out a way to pay back his massive debt to Mayor Onion while also attempting to take down a corrupt vegetable government.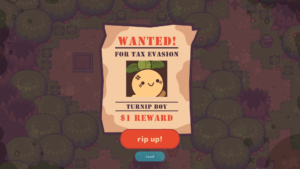 Features:
– grow/harvest crops
– solve puzzles
– explore dungeons
– destroy documents
– evade taxes
– meet quirky (food based) characters
– protect the garden community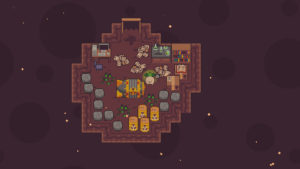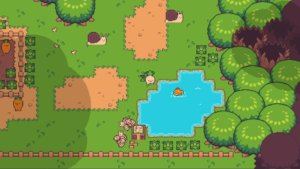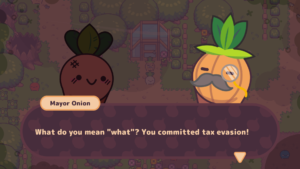 Although an exact date for the physical release has yet to be set, pre-orders are available right now through GameStop stores and on-line via Amazon. (Additional retail stores should have pre-orders in the near future).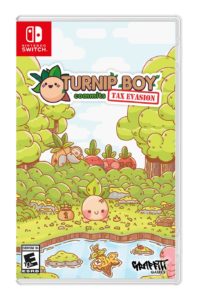 See a trailer & read more about TBCTE on the official website.
Keep up with the latest news about the title via Graffiti Games & Snoozy Kazoo on Twitter.
TBCTE is available digitally on Steam, Itch.io, & Switch.
Are you an indie developer looking to find a publisher for your game? Submit your title to Graffiti Games, here.
Sources: TBCTE & Graffiti Games websites