Crash Bandicoot and company are hitting the racetrack once again, this time in a "refueled" edition which includes characters, game modes, and raceways from the classic Crash Team Racing and Crash Nitro Kart titles, along with graphical updates and lots of fun customization options.
Race on tracks that have been given a beautiful, graphical update and, in some cases, a major makeover.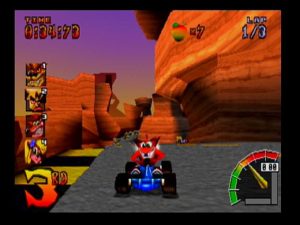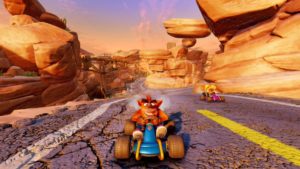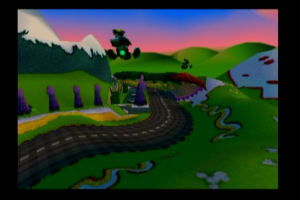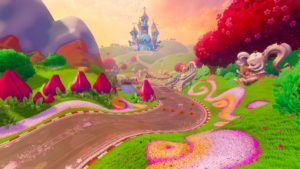 Enjoy Adventure Mode which offers two choices of single player campaign experiences; the original CTR version and a new, less constrictive variation that includes difficulty settings, customization, and the ability to changeout your character at anytime.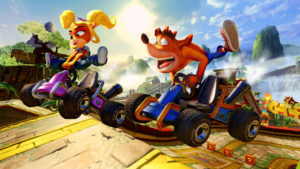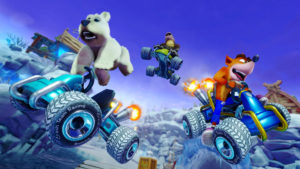 Mix and match kart bodies, wheels, paint jobs, stickers, and decals to create your own, unique vehicle. Earn Wumpa Coins in Adventure Mode to give yourself even more options from which to choose.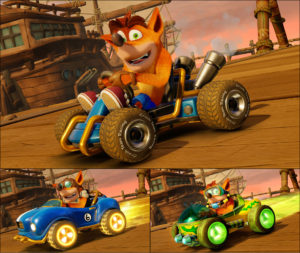 Choose from 25 different characters from the original games. Start with 8 and unlock the rest by playing in Adventure Mode, completing challenges, and using Wumpa Coins.
Decide which racer you prefer to use based on your personal playstyle and the stats of that character (Speed, Acceleration, Turn).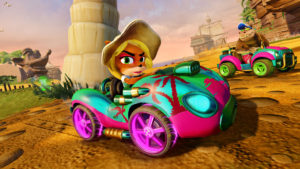 Make your favorite racer really standout by earning/buying skins that give him/her crazy outfits, different color fur, and podium animations.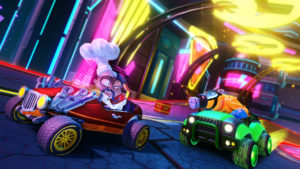 Crash Team Racing Nitro-Fueled is out now on PlayStation 4, Nintendo Switch, and Xbox One. 
2 editions are available both physically and digitally.
Standard Edition – $39.99
Nitros Oxide (Deluxe) Edition – $59.99
There's also a Nitros Oxide & Pin Bundle available as a GameStop exclusive, for $69.99, while supplies last.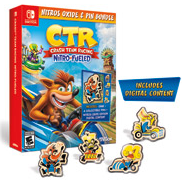 NOTE: If you're planning to purchase CTRNF for the PS4, it will contain access to additional content not on the other 2 platforms, including 3 retro character skins and karts and one additional track.
Already hankering for more content? You won't have to wait long as the 1st of a series of DLC will be available on July 3rd as a free download to all owners of the game. (Details here & here).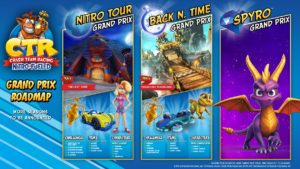 See a game trailer, a Grand Prix video, and some fun CTRNF commercials by hitting up the links below.
Launch Trailer
Grand Prix Trailer
Commercial 1
Commercial 2
Commercial 3
Want to express your love for the Bandicoot beyond playing the game?
Check out the cool Crash line of merchandise from Numskull Designs.

Also, be on the lookout for an upcoming Crash Bandicoot POP Figure, showcased recently by Funko.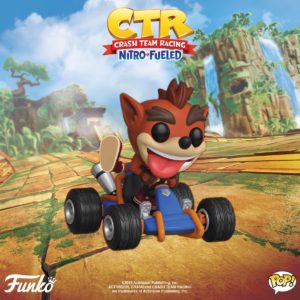 Sources: PlayStation Blog, Activision, Beenox (developer)