OMNO, the debut title from the 1-man team at Studio InkyFox, is a beautiful, atmospheric, game reminiscent of Journey, with puzzle solving, platforming, and many environments to explore.
Dash through frigid tundra, glide over desert slopes, and fly above the clouds with the help of a magic staff which brings ancient relics to life.
Interact with strange and interesting creatures as you overcome obstacles, uncover secrets, and discover the wonders of a lost civilization.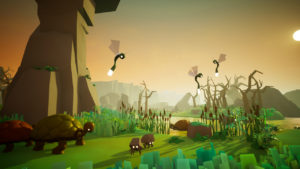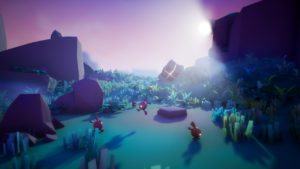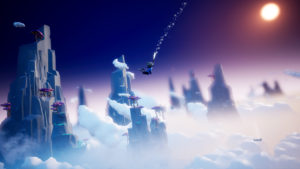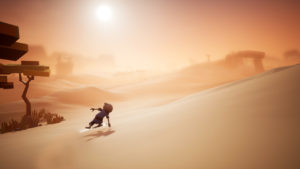 OMNO is being created by Jonas Manke, an experienced freelance animator for movies and games who's worked on projects such as the State of Decay series. (See more credentials on his IMDB page).
Currently, Mr. Manke is seeking funds on Kickstarter to help bring his game to fruition. So far, his campaign has been a roaring success, however, there's still plenty of reasons to donate as anything earned above the initial funding goal will be used to help bring OMNO to multiple platforms.
If you'd like to give to the cause, you can do so on the official OMNO Kickstarter page. The funding campaign will be live until 4pm EST on December 4th.
Read more about the game on OMNO's Facebook and Steam pages as well as through its official website. Join the discussion about OMNO via its Discord channel.
Studio InkyFox plans to bring OMNO to Steam in Fall 2019.
UPDATE: This Kickstarter campaign has closed. It was highly successful which means that OMNO will be coming to Steam (& possibly consoles) next year.
Source: Studio InkyFox