In 2015, Charlotte, NC based 704 Games acquired the NASCAR video game license and teamed with expert developer, Monster Games (NASCAR Dirt to Daytona), to completely repurpose the franchise and bring it to the PS4 & Xbox One consoles.
After two successful title launches over the last 2 years, the company is now releasing the 3rd installment of its popular series, NASCAR Heat 3, which according to 704 Games President, Paul Brooks, will be "the most exciting and comprehensive racing experience yet."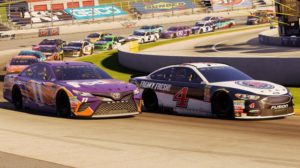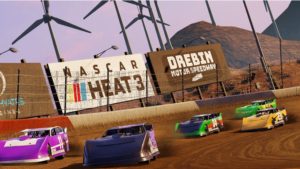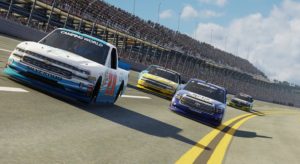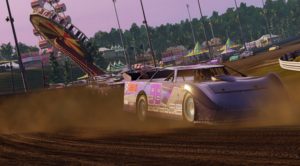 New features will include:
– more tracks
– improved multiplayer with on-line tournaments
– a deeper career mode
– a new Xtreme Dirt Tour challenge with 8 new dirt tracks
– the opportunity to own/manage your own teams
NH3 will also include the return of split screen, challenge, championship and 40-player on-line modes.
Additionally, the company is sponsoring an eSports tournament, open to PS4 & XB1 players, the winners of which will be flown to Miami for the finals in November. (Details on www.nascar.com).
NASCAR Heat 3 is out now on PC, PlayStation 4, and Xbox One, retailing for $49.99. Copies are available on-line at Play Asia, GameStop, Best Buy, Amazon, Target, and Wal-Mart. Buy it for PC on Steam. It can also be bought digitally on the PlayStation & Microsoft stores.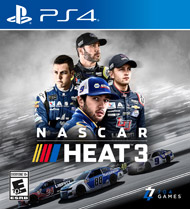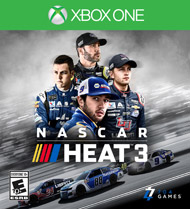 Anyone who purchases the game at retail will receive a $50 coupon which can be used towards tickets to any NASCAR sanctioned event through 2019.
If you do decide to buy, be on the lookout for DLC planned to release once a month, September through December. Content will include new challenges, additional paint schemes, and more.
Check out the trailer for NH3 on the company's YouTube channel.
Want more NASCAR? Here are additional titles from 704 Games.
NASCAR Heat Evolution (XB1, PS4, Steam)
NASCAR Heat 2 (XB1, PS4, Steam)
NASCAR Heat Mobile (iOS, Android)
NASCAR Rush (iOS, Android)
NASCAR Slots (iOS)
NASCAR Manager (iOS & Android)
Sources: Play Asia, 704 Games