It appears the rumors of a Nintendo Direct happening today were indeed true. However, unlike usual, Nintendo did it without fanfare or announcement beforehand or a 45 minute or longer livestream. Instead, the company chose to quietly post an aptly named, "Nintendo Direct Mini" on their YouTube channel this morning.
Although the video clocks in at just over 14 minutes, don't think Nintendo had very little to say. On the contrary, this miniaturized Direct was jam packed with exciting news about what's in store for Nintendo fans in 2018.
Games Coming to the Switch
Kirby Star Allies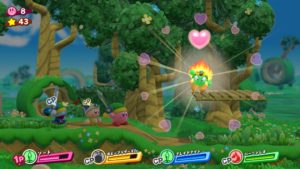 The pink hero will be coming to the Switch for the first time with lots of abilities and features. Here are just a few.
– Unleash Kirby's creative side with the Artist ability
– Ensnare enemies in a web with a Spider ability
– Play co-op with 3 other players & work together to open up new paths
– Mix & Match ability combos to make new Friend Abilities
– Hurl Friend Hearts at enemies to win them over & add them to your party
This thrilling new addition to the Kirby series will be out on March 16th. Pre-orders are available now on-line at GameStop and Amazon for $59.99.
Mario Tennis Aces


This upcoming sports game will put Mario back on the court and take the competition to a whole new level, forcing players to read their opponent's position and stroke, in order to determine their best shot. Also included will be a story mode with missions and boss battles.
Mario Tennis Aces will be out this Spring.
Ys VIII: Lacrimosa of DANA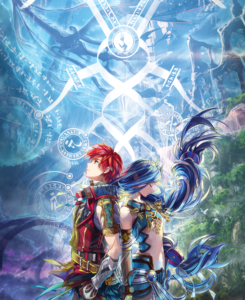 Set sail on this epic RPG adventure for the first time on the Nintendo Switch.
– Play as the main character Adol who gets shipwrecked on a mysterious island
– Rescue other survivors and bring them to your village
– Unravel the mysteries of Dana, a blue-haired maiden
– Decide which characters to use in battle based on their attack types
– Change your party of characters "on the fly" when in battle
This game will be releasing this Summer. A special Limited Edition is available for pre-order now on the NISA On-line store.
PayDay 2
The 4-player co-op action game; PayDay 2, will be out February 27th. And, for a limited time, Switch users will have exclusive access to a new character named Joy, who comes equipped with her own weapons and custom LED light mask.
Also included:
– The ability to execute heists with friends locally or on-line with CRIME.NET
– Touch-screen support
– HD Rumble feature
PayDay 2 is available for pre-order at retailers now.
SNK Heroines: Tag Team Frenzy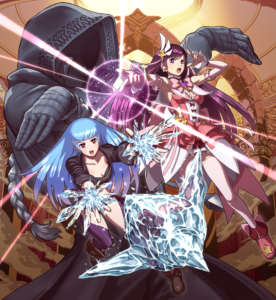 Tag team with friends or players on-line in a 2 versus 2 fighting "frenzy" that features iconic heroines from the SNK universe. Easily activate special moves with just the touch of a button. Customize your characters with up to 100 different accessories to choose from, including cat ears, glasses, face paint, and new sound effects.
Included in the roster of fighters will be Yuri Sakazaki from ACA NeoGeo Art of Fighting 2.
SNK Heroines: Tag Team Frenzy will launch this Summer. A special "Diamond Dream" edition is available for pre-order at the NISA On-line store today.
ACA NeoGeo Art of Fighting 2 is available now for purchase on the Nintendo eShop.
Donkey Kong Country: Tropical Freeze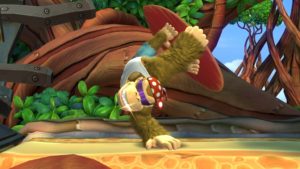 Donkey Kong Country: Tropical Freeze, originally released on the WiiU in 2014, will be making its way to the Switch and, with it, bringing something new. This ultra-challenging platformer will be introducing an easier paced mode through a new character named Funky Kong. This cool surfer dude can double jump, hover, perform underwater corkscrews, and do infinite rolls, allowing even the most inexperienced of gamers to play like a pro.
This hugely fun adventure, which will also be available in 2 player co-op mode, will release on May 4th. Pre-orders are available now on Amazon and GameStop for $59.99.
The World Ends with You: Final Remix
Play as Neku and try not to get erased from existence in this remixed edition of the original 2008 DS release, complete with HD visuals and a new epilogue that sheds light on the game's main storyline. Enjoy rhythmic battles using a Joy-Con or the Switch Touch Screen.
The World Ends with You Remixed will release sometime this year.
Hyrule Warriors: Definitive Edition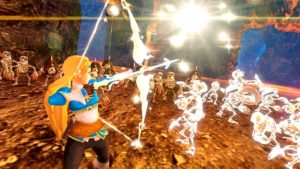 This defining edition of Hyrule Warriors will include every map, mission and 29 characters from the Wii U & 3DS versions of the game as well as all previously released DLC and new outfits for Link and Zelda inspired by the Legend of Zelda: BOTW.
Hyrule Warriors: Definitive Edition will release this Spring.
Dark Souls Remastered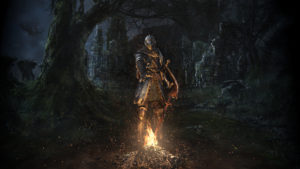 A remastered version of the original Dark Souls game will include improved framerate and resolution as well as the Artorias of the Abyss DLC. This action RPG launches May 25th.
Also announced were 2 Indie favorites Coming to the Switch console:
Fe (Zoink Games) – February 16th
Celeste (Matt Makes Games, Inc.) – January 25th
New DLC
Pokkén Tournament DX Battle Pack
New DLC is on the way for the Pokkén Tournament DX game which released on the Switch last September. This Deluxe Battle Pack will include 2 sets of upcoming DLC, releasing January 31st and March 23rd.
The January 31st release will include:
– New Battle Pokémon, Aegislash (With 2 playable forms)
– New Avatar items
– New Support Set – Mega Rayquaza & Mimikyu
March 23rd release will include:
– New Battle Pokémon, Blastoise
– Additional Avatar items
– New Support Set – Mew & Celebi
This DLC Pack is available now for pre-purchase on the Nintendo eShop at a cost of $14.99.
Mario + Rabbids Kingdom Battle – New Character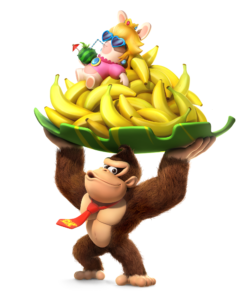 Donkey Kong is coming to Mario + Rabbids Kingdom Battle as new purchasable DLC in the Spring, complete with his own storyline and explorable world. This DLC will be available to buy singularly, with the Season Pass, or as part of the Gold Edition of the game.
Super Mario Odyssey – New Mini-Game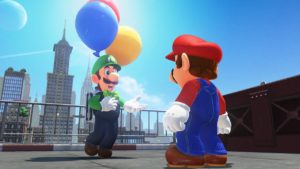 The phenomenally fun Super Mario Odyssey will soon have a new mini-game coming its way, via DLC, called, "Luigi's Balloon World." Two modes will be available; "Hide It" and "Find It." As the names suggest, players can either hide a balloon for others to find or search for one hidden by someone else. Gamers will be ranked based on their skill in both modes.
Also included will be new Snapshot Mode filters and outfits for Mario.
This DLC will be released sometime in February, free of charge. It will only be playable to those who've completed the Super Mario Odyssey game.
And, that's a summary of what was covered this morning. As you can see, we all have a lot to look forward to in the new year.
If you missed today's Nintendo Direct Mini, you can watch it in its entirety on Nintendo's YouTube channel.
(Picture & Information Sources: Nintendo, NISA)