Forgotton Anne has become a bit of a sensation in the indie world since being discovered (& promoted) last year by the Square Enix Collective. Since its humble beginnings, the game has won over fans and critics alike. After being published for PC and 2 major consoles, the game is now launching for mobile devices.
Features:
Play as Anne, an enforcer in a world full of forgotten items
Harness the power of Anima, the energy that brings life to the Forgotten Lands
Solve puzzles & command control over others
Alter the story with your choice of actions and dialogue
Run, leap, and soar through your adventure
Enjoy a beautiful score performed by the Copenhagen Philharmonic Orchestra
Forgotton Anne is out now for iOS. The title is a free to play download that includes in-app purchases.
Forgotton Anne is also available digitally for PlayStation 4, PC, and Xbox One.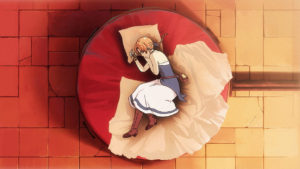 A physical edition of the game for PlayStation 4 & Nintendo Switch is in the works and will be released at a TBD date by Limited Run Games.
Read more about the main character, Anne, and how she was brought to life in our interview with voice actress, Rachel Messer.

Find out more about the Square Enix Collective indie program, here.
Sources: ThroughLine Games, App Store