If you're unfamiliar with First 4 Figures, they're one of the best in the business when it comes to creating video game related statues. They've been working with Nintendo for over 12 years and, over that time, have produced extraordinarily gorgeous pieces showcasing the widely varied and truly special characters from the Legend of Zelda series.
Their latest work of art is "True Form Midna," a character from Legend of Zelda: Twilight Princess, which, after a full reveal this morning, is now up for pre-order.
Here's a close-up look at the piece, courtesy of the company's website.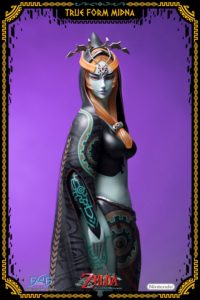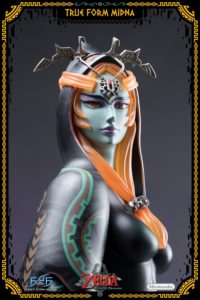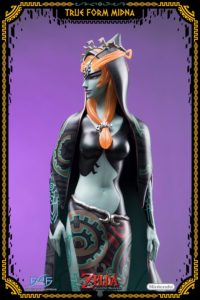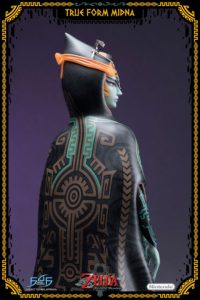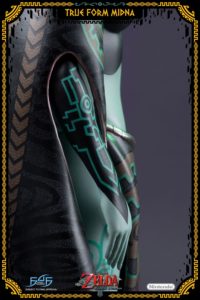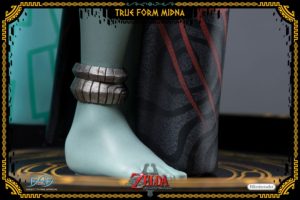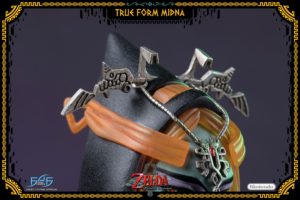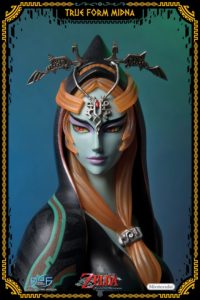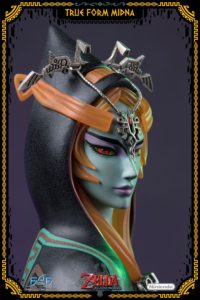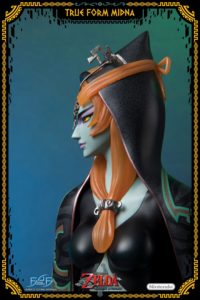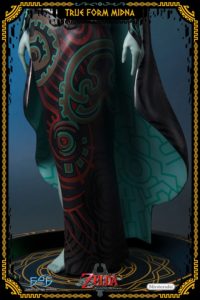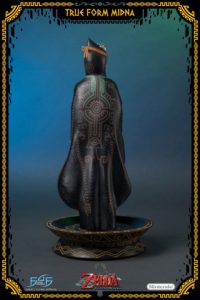 For "True Form Midna," the company is offering 3 variants.
Regular Edition: $484.99 (+ shipping)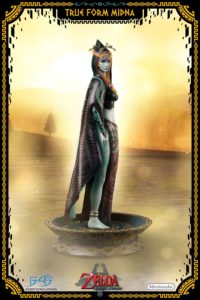 Exclusive Edition: $484.99 (+ shipping)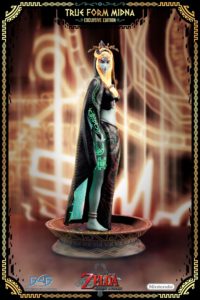 Definitive Edition: $784.99 (+ shipping)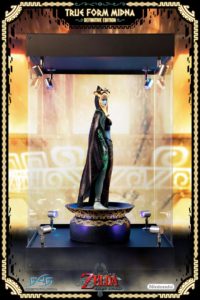 The reveal video from today, details the differences between the three, which you can watch on the company's YouTube channel.
As always, the pricing is steep, but I can say from experience, that you're getting what you pay for. These figures are substantial in size/weight, thoughtfully detailed, very well made, and shipped with care.
The pre-orders for "True Form Midna" will be open until June 12th. The expected ship date is sometime in quarter 2 of 2019.
If you're a collector who desires to have a low number statue, you'll need to place your pre-order before 10am EST, Tuesday, May 15th. You'll then need to go back to the order page on the 15th to "validate." You'll only have 24 hours to do so. And, the sooner you validate your order, the lower the number you'll receive.
For those purchasing for the first time, do be aware that you'll pay a non-refundable 10% of the cost upfront, and then the rest when the item ships. Or, you can pay the 10% upfront and then choose a payment plan for the rest, to spread out the costs. (I highly recommend a payment plan).  If you have questions on how it all works, you can refer to the FAQ guide.
You can register for a chance to win the statue through the First 4 Figures Collector's Club Facebook page.
To pre-order, click on the links below:
Regular Edition
Exclusive Edition
Definitive Edition
UPDATE: (6/26)
The Regular Edition is still up for sale on the F4F site. Exclusive and Definitive Editions have sold out, but a wait list is available for each.
The Regular Edition statue can also be purchased (for a little more) at Big Bad Toy Store. A non-refundable down payment must be made upfront.
Source: First 4 Figures