In a move reminiscent of Limited Run Games, Play Asia teased this week that they will soon be selling a line-up of Switch titles exclusive to their website.
From the information the company sent out on social media, we can see that the first title will go up for pre-order in June and it, as well as all future Switch exclusives, will retail for $34.99.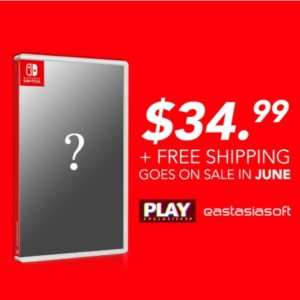 Although the news is a bit of a surprise, it's not completely unexpected as Play Asia has sold exclusives for other systems, such as the PS4 & PS Vita, for a while.
If you'd like to browse the current Play Asia exclusives, you can do so, here.
That's all we know for now. Stay tuned for more details, in the coming days.
Source: Play Asia