Pokémon fans gained a little more insight into the new Sword and Shield titles on Wednesday during a livestream event conducted by Nintendo, which spotlighted some of the features, characters, and monsters that will be included in the games. In case you missed out on seeing the presentation, here's a quick look at some of the highlights.
Galar Region
The setting for the Sword and Shield games will be the region of Galar.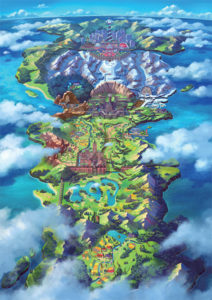 In Galar, Pokémon and humans coexist in harmony. The biggest form of entertainment is gym battling which takes place in front of live audiences in huge, open air stadiums.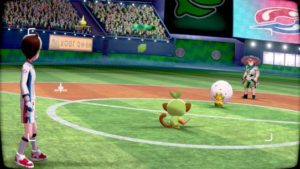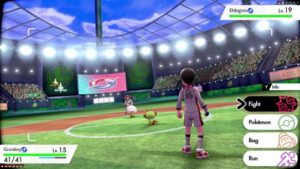 Within Galar is an interesting mix of both cities and wild areas.
The cities are bustling, urban areas where Pokémon are part of the workforce alongside of humans.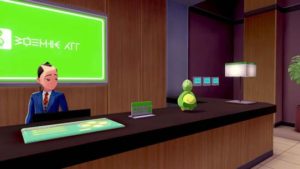 The wild areas are natural habitats for many interesting creatures whose appearances will vary according to the weather and landscape. Here, players will be able to fish, gather fruit, and enjoy other outdoor activities while also taking on the challenge of defeating new (& familiar) monsters.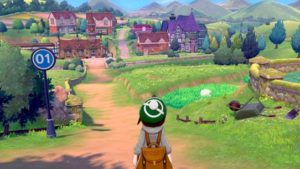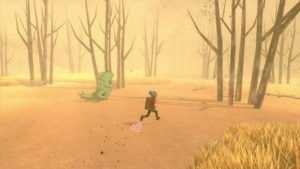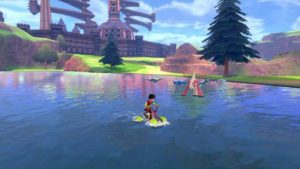 Characters
In Sword & Shield, players will have the choice of adventuring as a male or female character.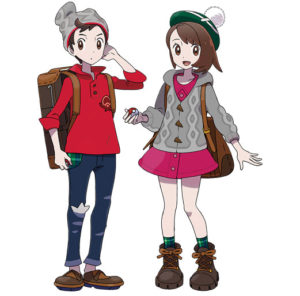 Your main character is a citizen of Galar whose goal is to become a battling champion. As expected, you'll have many rivals who you'll meet along the way, determined to keep you from achieving your objective.
One of your biggest rivals will be Leon.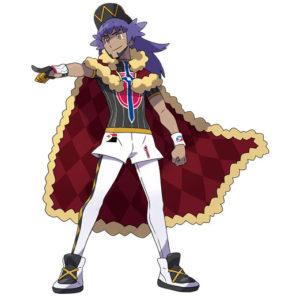 Leon is an extremely popular and charismatic Trainer whose the current, undefeated Champion of Galar.
Leon's younger brother is known as Hop.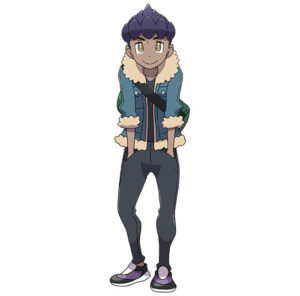 Hop is your main character's neighbor, who starts his own journey the same day as you. Hop hopes to someday replace his older brother as champion, which makes him a most interesting frenemy.
Before you have a shot at taking down the champion, you'll first have to defeat gym leaders such as Milo, who are located at the various stadiums.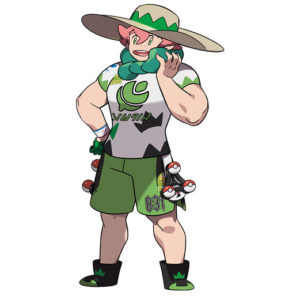 Each will specialize in endurance matches for a certain type of Pokémon. Milo, for instance, is an expert with grass types.
Of course all of the characters won't be vying for the top spot, as some, such as Professor Magnolia and her granddaughter/research assistant, Sonia will be there to help guide you throughout your adventure.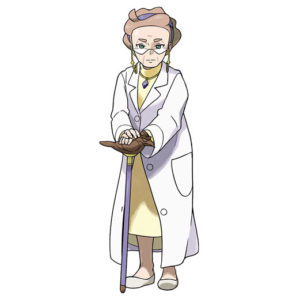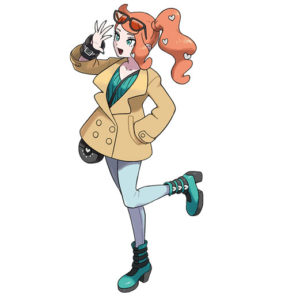 Starter Pokémon
Players will start off the game choosing a buddy from 3 possible starters; Grookey, Scorbunny, and Sobble.
Grookey is a mischievous, grass type chimp whose special stick can rejuvenate wilted flowers and leaves.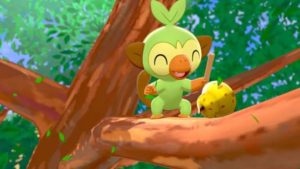 Scorbunny is a fire type bunny who is capable of doing damage with his fiery feet and disorienting opponents with his speed and agility.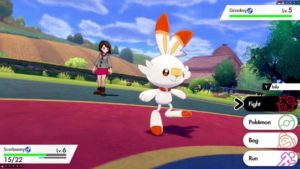 Sobble is a timid water type lizard who disappears into his surroundings when he touches water. When feeling threatened, Sobble will cry uncontrollably, causing those around him to do the same, making it the perfect distraction for an escape.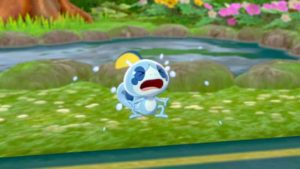 Additional Pokémon
Corviknight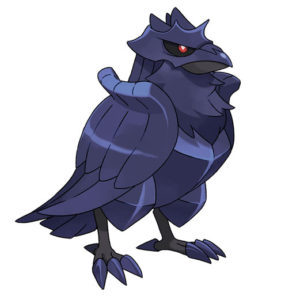 Corviknight is a flying/steel type raven who can intimidate opponents with just a glare and a cry. Corviknights who work for taxi services will help your main character fast travel from one location to another.
Drednaw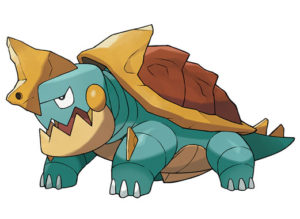 Drednaw is a vicious water/rock type who can bite through rock and iron, is quick on his feet, and is extremely tough to tame.
Gossifleur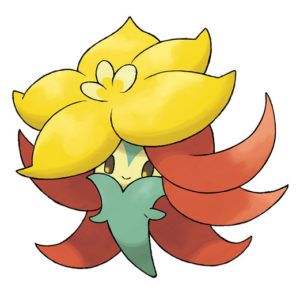 This adorable flowering, grass type loves areas with clean air and water & has a healing pollen which works on both Pokémon and people.
Eldegoss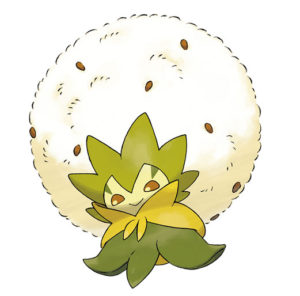 Eldegoss is the evolve form of Gossifleur whose cotton fluff protects it from enemies and seeds are beneficial to humans and monsters.
Wooloo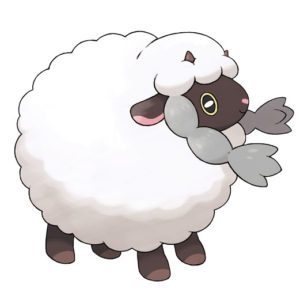 This normal type sheep has extremely fluffy fur used for crafting items such as clothing and carpet. Living as part of a herd, this little guy will mimic the actions of its Trainer and roll away to escape conflict.
Legendary Pokémon
During the Direct, fans were introduced to 2 new Legendary Pokémon; Zacian and Zamazenta.

Zacian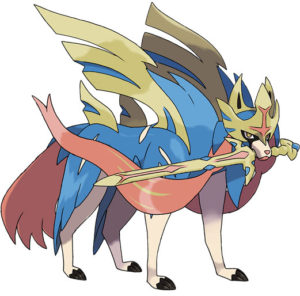 Zacian carries a sword in its mouth, which contains a blade that can cut through anything. Zacian has the ability to captivate its opponents with the graceful moves it uses in its attacks.   

Zamazenta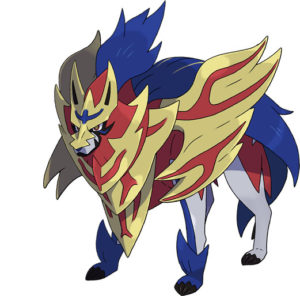 Zamazenta is encased in a powerful shield which can deflect any attack. Zamazenta is said to be so regal and majestic that it overwhelms any opponent who dares to take it on.
Rotom Phone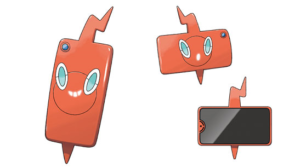 The Rotom phone (which is named after the Rotom monster which lives inside it) will be the storage place for a player's Pokédex. It will also enable a Trainer to do extraordinary things such as ride a bike faster and even travel over water.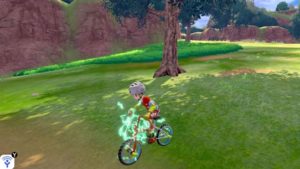 Dynamax
Dynamax is a new phenomenon which allows for a Pokémon to become huge in size and extremely powerful against its opponent.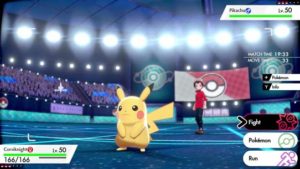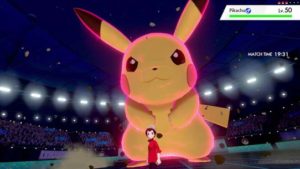 A Dynamax band is required to make the new feature work. It can be initiated once per battle and will last for 3 turns.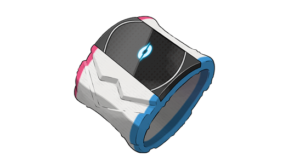 When used, the Dynamax will turn your monster's normal moves into "Max Moves." These moves will sometimes trigger additional effects beyond the abilities your Pokémon possesses or, in some cases, change the movesets altogether.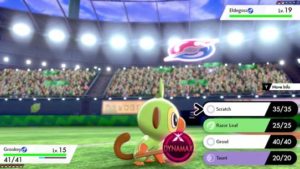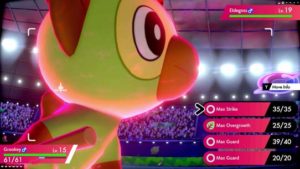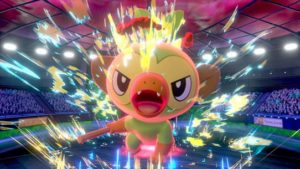 Max Raid Battle
When traveling in the wild areas, you'll sometimes come across Dynamax Pokémon to battle.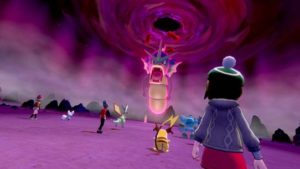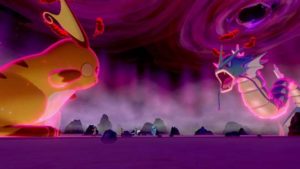 These fierce fights, called, "Max Raid Battles," will require the assistance of 3 fellow Trainers. Why do you need 4 people, you might ask? Because in this type of fight, your opponent will be "Dynamaxed" the entire time.
Although you can go against your powerful enemy with a "Dynamax" of your own, you'll only be allowed to do this once, using 1 of the 4 monsters in your party. This means coordinating with your fellow Trainers will be a key part of your success.
Once the Max Raid Boss is defeated, it will be added to the Pokédex of each team member. For some Pokémon, defeating/catching them at a "Max Raid Battle" will be the only way to add them to your collection.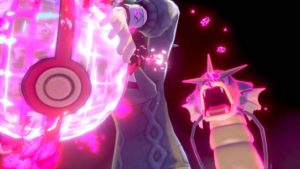 Pokémon Sword and Shield will be released worldwide on the Nintendo Switch on November 15th. Pre-orders for the individual games as well as a 2pk that contains both are available currently at most retail stores.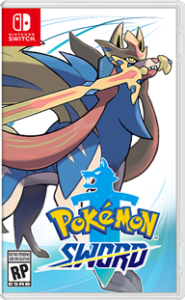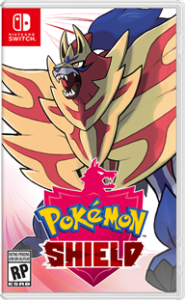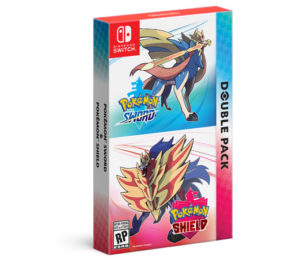 Watch a recording of the Pokémon Sword & Shield Direct on the Nintendo YouTube channel.
Check out the official website for the games, here.
Source: Nintendo