It's that time of the year once again when the video game industry gathers in Los Angeles to showcase their latest inventions for the world to see. As always, many companies will be holding press conferences in the days leading up to the big event while others will wait until the 3-day convention to participate in interviews and conduct livestreams.
For those of you planning to watch the excitement, here's a rundown of what's happening when.
Saturday, June 8th
EA Play Livestream

Time: 9:15am PST/ 12:15pm EST
What to Expect:
– Star Wars Jedi: Fallen Order
– FIFA 20
– NFL Madden 20
– Apex Legends
– The Sims 4
– Battlefield V
How to Watch:
Website
YouTube
Twitch
Nintendo World Championship Tournaments

Super Mario Maker 2 Invitational – 11am PST/ 2pm EST (Details)
Splatoon 2 World Championship – 11:30am PST/ 2:30pm EST (Details)
Super Smash Bros. Ultimate World Championship – 2pm PST/5pm EST (Details)
Sunday, June 9th
YouTube E3 Coverage

Time: Starts at 10am PST/ 1pm EST
What to Expect:
With the help of producer/host, Geoff Keighley, the YouTube channel will be offering E3 fans 10 hours of non-stop, live coverage on Sunday. The livestream will include the Microsoft and Bethesda conferences as well as game related discussions, demos, special guest performances and interviews, and more details about the recently announced Google Stadia.
How to Watch:
YouTube 
Microsoft

Time: 1pm PST/4pm EST
What to Expect:
– Reveal of the Next Gen Xbox Console(s)
– Project xCloud streaming service
– Fable 4
– Gears 5
– Halo Infinite
– Cyberpunk 2077
– Session (possibly)
– Control
– Borderlands 3
– The Outer Worlds
Microsoft gaming VP, Phil Spencer has revealed that there will be 14 Xbox Game Studios titles announced at this year's event, setting a new record for the most ever 1st party games the company has showcased at E3.
How to Watch:
Mixer
YouTube
Twitter
Twitch
Facebook
To celebrate E3 week, Microsoft is running sales on games, consoles, and accessories over the next 11 days. Be sure to take advantage of these deals, which will be revealed each day. Read more here.
Bethesda

Time: 5:30pm PST/8:30pm EST
What to Expect:
– Doom Eternal
– Wolfenstein: Youngblood
– Elder Scrolls VI (possibly)
How to Watch:
Twitch
YouTube
Twitter
Mixer
Facebook
Anyone who watches the stream on Twitch will have the potential of earning cool in-game items for The Elder Scrolls Online, The Elder Scrolls Legends, and RAGE 2. Details here.
Devolver Digital


Time: 7pm PST/10pm EST
What to Expect: Expect the unexpected with this unpredictable indie publisher that's anything but boring. This year the company promises 4 big game reveals, with one becoming available for purchase right after being announced.
How to Watch:
Twitch

Monday, June 10th
Upload VR

Time(s):
Pre-Show- 8:45am PST/ 11:45pm EST
Main Show: 9am PST/12pm EST
What to Expect:
A showcase of trailers and behind the scenes spotlights for over 30 titles, both big and small, anticipated and not yet revealed, spanning every major VR headset.
How to Watch:
YouTube

PC Gaming Show


Time: 10am PST/ 1pm EST
What to Expect:
A variety show of announcements, trailers, and interviews for some of the hottest PC games coming out over the next several months. This year's event will feature a wide range of companies including Chucklefish, Modus Games, Raw Fury, and Funcom.
How to Watch:
Twitch
YouTube
Facebook
Limited Run Games

Time: 12pm PST/3pm EST
What to Expect: 
An announcement of nearly 50 physical release games, including the entire line-up of PS Vita titles still in the works. Of course, everyone has their own hopes/guesses as to what may be revealed by the publisher. Our biggest wants are Cadence of Hyrule: Crypt of the NecroDancer, Untitled Goose Game, P.T. (Silent Hills) Demo, Gris, Into the Breach, Baba is You, Rainbow Skies and Cuphead for the Switch.
How to Watch:
Twitch
Ubisoft


Time(s):
Rayman 2 Live Speedrun – 10:30am PST/1:30pm EST (see note below)
Pre-Show-12pm PST/3pm EST
Main Show: 1pm PST/4pm EST
Post Show: Celebrity Rainbow 6 Siege showdown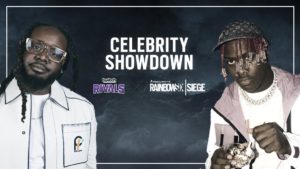 What to Expect:
– Ghost Recon Breakpoint
– Rainbow 6 Siege
– The Division 2
– For Honor
– Steep (Season 7 has just released)
– Watch Dogs Legion
– Roller Champions
After some recent teases from Ubisoft regarding the Splinter Cell series, many are hoping a new entry announcement is not far away. This might be a stretch, but then on the other hand. . . maybe not.
Although the next addition to the Assassin's Creed series isn't due out til 2020, there's always the possibility we'll be served an apéritif to wet the appetite.
Also, tune in at 11am PST/2pm EST each day of the E3 event for Ubisoft presentations, live from the convention floor. And, be sure to check out the big E3 Sale happening now at the Ubisoft Store.
NOTE: If you tune in to watch at least 30 minutes of the Rayman 2 Special 20th anniversary speedrun on Twitch, scheduled for June 10th, you'll receive Rayman Origins for free via Uplay. Details here.
AMD (Next Horizon Gaming Showcase)

Time: 3pm PST/6pm EST
What to Expect:
Details about upcoming products & technologies that power PC and console gaming as well as featured appearances by leading game developers who will provide exclusive looks at some of this year's most anticipated titles.
How to Watch:
YouTube
Facebook
Kinda Funny Showcase

Time: 4:30pm PST/7:30pm EST
What to Expect: 
Expect some cool, smaller sized indie related reveals and announcements in a "kinda funny" forum.
How to Watch:
YouTube
Square Enix


Time: 6pm PST/9pm EST
What to Expect: 
– Marvel's Avengers Game (Worldwide Reveal)
– Outriders
– Star Ocean First Departure R
– Dying Light 2
– Oninaki
– Final Fantasy VII Remake
– Shadowbringers: Final Fantasy XIV Online
We're also hoping to hear something more about mobile games; DragonQuest Walk & Octopath Traveler: Champions of the Continent, which are Japan only titles as of now, but could possibly be announced for a US release.
We'll also be keeping our eyes open for an announcement about the original Octopath Traveler, which released last year on the Switch and launched just today for PC. Could it be coming to PS4 and/or Xbox One? We'll have to wait and see.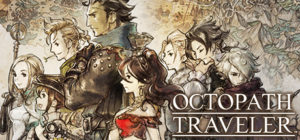 How to Watch:
Twitch
YouTube
Mixer
Tuesday, June 11th
Nintendo Direct
Time: 9am PST/ 12pm EST
What to Expect:
– Animal Crossing for Switch
– The Legend of Zelda: Link's Awakening
– Luigi's Mansion 3
– Fire Emblem: Three Houses
– Daemon X Machina
– Cadence of Hyrule: Crypt of the NecroDancer
– Town (Game Freak title)
Marvel Ultimate Alliance 3: The Black Order should also make an appearance, since it will be a Switch exclusive. Speaking of which, select Best Buy stores will be allowing customers to try out a demo of the upcoming title on Wednesday, June 12th (3-8pm) and Saturday, June 15th (noon-5pm). Click here for a list of participating stores per state. (Cary & Fayetteville are the 2 locales in NC)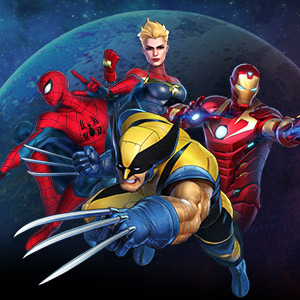 How to Watch: 
Website
Twitch
Right after the Nintendo Direct will be the start of the Treehouse presentations. These will take place each day of the E3 event, providing viewers a more in-depth look at many of the games coming out this year. If you're a fan of indie games, be sure to tune in on Thursday when this will be the focus of the livestream.
Also, be sure to check out the Nintendo eShop after the Direct on Tuesday, for savings on a variety of digital titles for the 3DS and Switch. The sale will run June 11th – June 18th.
Additional Livestreams to Watch:
Capcom
Tuesday, 6/11 – Starts 11am PST/2pm EST
Wednesday, 6/12 – Starts 10am PST/1pm EST
Thursday, 6/13 – Starts 10am PST/1pm EST
Details here
Watch via Twitch
An important part of the Capcom livestreams will most definitely be the upcoming Monster Hunter World: Iceborne, a huge expansion to the hit game, coming later this year. Read all about what's been revealed so far, right here.
E3 Coliseum
Geoff Keighley and the ESA have teamed up once again to bring viewers some of the best coverage of the whole E3 event. Tune in each day for insightful, in-depth interviews and panels which delve deep into some of the biggest games announced (or to be announced) this year.
Tuesday, 6/11 – 10am-7pm (PST)
Wednesday, 6/12 – 10am – 7pm (PST)
Thursday, 6/13 – 10am – 6pm (PST)
Detailed Schedule
Watch via YouTube
IGN
Known worldwide for its terrific video game and entertainment news, IGN will once again be on the scene at E3, offering viewers live commentary, breaking news, game demos from the convention floor, and one-on-one interviews with developers.
Sunday, 6/9 – 10am – 7:15pm (PST)
Monday, 6/10 – 8:30am – 7:30pm (PST)
Tuesday, 6/11 – 8:30am – 4pm (PST)
Wednesday, 6/12 – 1pm – 5pm (PST)
Thursday, 6/13 – 1pm – TBA (PST)
For a Detailed Schedule & a List of the many Ways to Watch IGN's coverage, click here.
Twitch
The Twitch channel will be getting in on the E3 action as well, allowing viewers to watch the big conferences through their channel and conducting demos and interviews that are little different than what others may have to offer. Here are some of the most noteworthy parts of their planned schedule. (All times are PST)
Tuesday, 6/11 – 5:30pm – Special Konami announcement
Wednesday, 6/12 – 10:15am – appearance by Suda 51
Wednesday, 6/12 – 12:15pm – Planet Zoo game demo
Thursday, 6/13 – 11:10am – Crash Team Racing Nitro-Fueled game demo
Check out the full schedule here. Click here to view the Twitch livestreams.
Natsume
Although they aren't having a formal livestream, Natsume, makers of the Harvest Moon series, have announced 3 exciting games they'll be bringing to showcase at E3.
For those of us not attending E3 in person, Natsume has promised to give out more information about these titles via their Twitter account.
Sources: Forbes, Geoff Keighley, GameSpot, Pixelkin.org, Twitter accnts & websites of companies mentioned, E3 website