Today, Nintendo held a mini-direct showcasing Indie games coming to the Switch eShop. The eclectic line-up included a wide range of genres from puzzles to platformers to RPGs. Most can be played alone or with friends and, interestingly, several have modes for speedruns.
Here's a look at what was shown.
Mark of the Ninja Remastered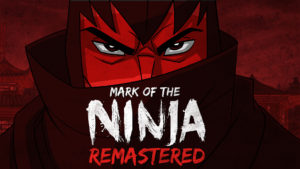 Description: A remastered version of the critically acclaimed, side-scrolling, stealth ninja game originally released in 2012.
Features: (More Details to Come)
Release Date: Fall 2018
Developer: Klei Entertainment
Game Trailer
Fantasy Strike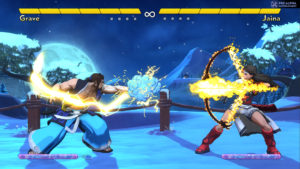 Description: A fighting game made simple, with single-button moves and a Yomi Counter which encourages players to let go of the controls rather than bash them.
Features:
– Accessible to all level of gamers
– Emphasizes strategic gameplay & decision making over memorization
– Local multiplayer and on-line play
– Yomi Counter- A special counter move that occurs when players let go of the controls
Release Date: Summer 2018
Developer: Sirlin Games
Game Trailer
Just Shapes & Beats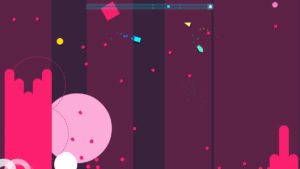 Description: Berzerk Studios describes it as a "trippy couch co-op game" where you avoid being hit by deadly shapes while listening to cool beats.
Features: Single player or play with up to 3 friends in local or on-line co-op; Full Story Mode for single play or multiplayer
Release Date: Summer 2018
Developer: Berzerk Studio
Game Trailer
Garage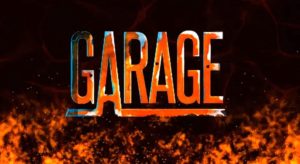 Description: A hardcore, horror, top-down shooter, survival game inspired by VHS B-movies.
Features:
– Manage ammo
– Boss fights
– Race vehicles
– Play soccer (with zombie heads)
Release Date: May 10th
Developer: Zombie Dynamics
Publisher: tinyBuild
Game Trailer (WARNING: For Mature Audiences Only)
Pool Panic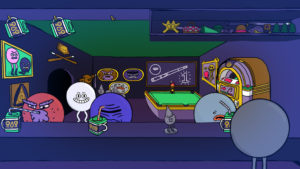 Description: A very unrealistic, cartoony, adult swim take on a pool simulation game.
Features:
– Over 100 levels
– Single player or challenge up to 3 friends in multiplayer
Release Date: Later this year (Will launch 1st on the Switch)
Developer: Adult Swim Games
Game Trailer
Bomb Chicken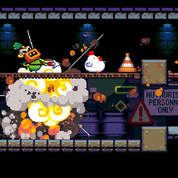 Description: A puzzle-filled, action, arcade, platformer with a bomb laying chicken.
Features: Lay bombs to destroy, shield, climb, roll, dig, bounce, and burn.
Release Date: June 2018
Developer: Nitrome
Game Trailer 
Lumines Remastered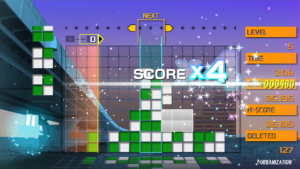 Description: An HD remake of the intense, quick-moving puzzle game that originally launched on the PSP in 2004.
Features:
– Tap into the HD Rumble feature of the Joy-Cons & choose to feel the rhythm & block dropping or just the block dropping
– Turn on the Trance Vibration to feel the bass
– Unlock over 40 different skins
– Single player or VS 2-player
Release Date: May 2018
Developer: Enhance
Game Trailer
Reigns: Kings & Queens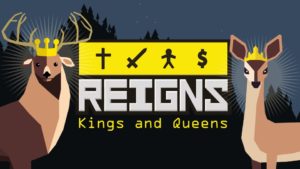 Description: A coming together of the games; Reigns & Reigns: Her Majesty. Rule the kingdom, answer requests from your subjects, maintain balance amongst factions, and work to keep your position.
Features:
– 2-player co-op
– Touchscreen "swipe" and Joy-Con controls
– Includes both Reigns & Reigns: Her Majesty card decks
Release Date: Spring 2018
Developer: Nerial
Publisher: Devolver Digital
Light Fall



Description: In this critically acclaimed platformer, players are tasked with saving the world of Numbra from destruction, while trying to discover their past.
Features: Speedrun mode, Compare your fastest runs with that of others on-line
Release Date: Spring 2018 (Launches 1st on the Switch)
Developer: Bishop Games
Game Trailer 
West of Loathing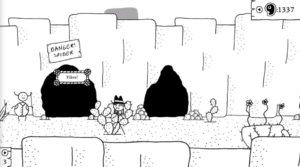 Description: A RPG set in the Wild West complete with stick figure characters and slap-stick humor.
Features:
– Collect more than 50 hats in the game
– Optional turn-based combat
Release Date: Spring
Developer: Asymmetric
Game Trailer 
Pode



Description: Two unlikely companions journey together, trying to piece together the mystery of the Fjellheim mountain in this co-op puzzle, exploration game inspired by Norwegian art & culture.
Features:
– Explore an ancient cave system
– Unique art
– Solve puzzles, mysteries & riddles
– Single player or couch co-op
Release Date: Spring 2018
Developer: Henchman and Goon
Game Trailer 
The Messenger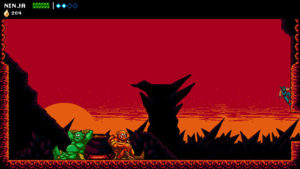 Description: A young ninja makes his way through a cursed world on behalf of his clan's survival.
Features:
– Speedrun mode
– Seamless transition between 8-bit and 16-bit worlds
Release Date: Summer 2018
Developer: Sabotage
Publisher: Devolver Digital
Game Trailer 
Bad North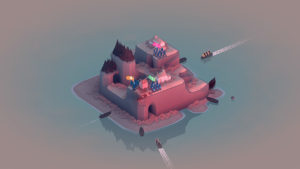 Description: Your father, the King, is dead. It's up to you to protect the citizens of your island kingdom in this real-time tactics, roguelite game.
Features:
– Real-time tactics
– Procedurally generated islands
– Unlockable upgrades & collectibles
Release Date: Summer 2018 (Launches 1st on the Switch)
Developer: Raw Fury
Game Trailer (Warning: This Video is Rated Teen due to blood/violence)
The Banner Saga 3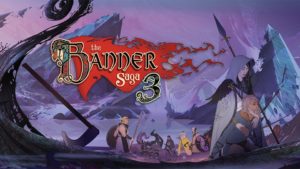 Description: The 3rd & final entry of this mature, story-driven, RPG saga, where your strategic choices affect your personal journey.
Features:
– Save your progress from the 1st two games and transfer to the 3rd
– Your choices drive the narrative
– Strategic combat
The 1st & 2nd games will be coming soon to the Switch.
Release Date: Summer 2018
Developer: Stoic
Game Trailer (Not available yet)
If you'd like to see the full (almost) 12-minute presentation, you can watch it on Nintendo's YouTube channel.
Source: Nintendo