Producers of the Guerrilla Collective are once again hard at work putting together a fantastic showcasing of what's next in the indie game business via a livestream event, called The MIX Next, happening on October 14th.  If you're interested in seeing what exciting games are in store for the indie world over the upcoming months, then you'll definitely want to add this event to your calendar.
Date/Time(s):
October 14th
Main Show (11am PST/2pm EST)
Post Show (1pm PST/4pm EST)
How to Watch: MIX Twitch channel
What to Expect:
Over 50 games will be featured during the livestream, including titles such as Pumpkin Jack, Gestalt Steam & Cinder, 30XX, and Overloop.  The Main Show will include special guests, videos, and game reveals. The Post Show will contain demos and developer interviews.
Read more about this event & see a full list of the games to be featured on The MIX Next website.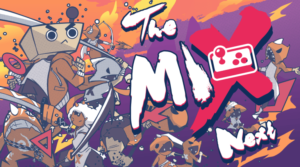 Sources: The MIX/Guerrilla Collective, Demon Turf (feature pic)