The hype for Kirby Star Allies continues to intensify as we get closer to the game's March 16th release. Many articles, new trailers, and a recent "Nintendo Minute" video have revealed little tidbits about the game over the last few weeks.
Compiling all of what we've seen and heard so far, here's a quick look at the game's features, amiibo, and more.
Original Announcement
Nintendo originally announced the Kirby Star Allies game on January 11th, in a "Nintendo Direct Mini" released on their YouTube channel.
Basic Premise
Dream Land is in danger and it's up to Kirby and his friends to help.
Worlds
Besides Dream Land, Kirby will have to travel & fight all over Planet Popstar and in the Dark Fortress Jambastion.
Kirby's Abilities
Festival – Cause enemies to dance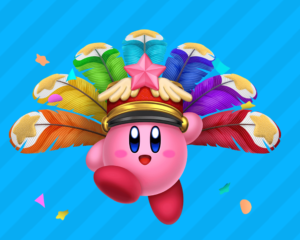 Staff – Use a stick for high jumps & attacking enemies at safe distances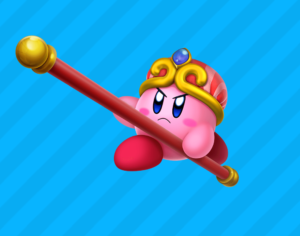 Spider – Ensnare enemies in a web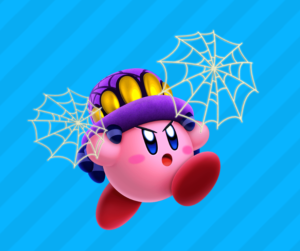 Artist – Unleash Kirby's creative side on his foes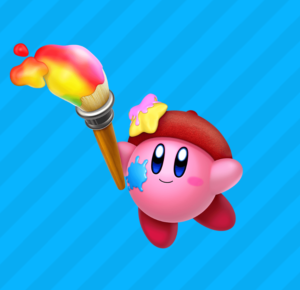 Cleaning – Sweep enemies with a broom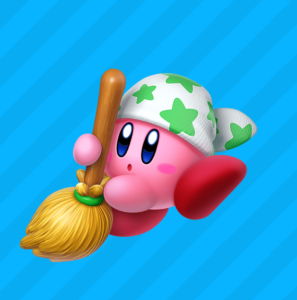 Cook (not pictured) – Turn your enemies into food items
Plasma (not pictured) – Deals more damage if charged / Mix with a water element to create a Splaidane ability which launches water spheres containing electricity
Other Features
Hurl Friend Hearts at enemies to win them over & add them to your party
Mix & Match ability combos to create new Friend Abilities
Work with Friend helpers to increase the damage done to enemies
Play co-op with up to 3 other players
Co-op boss fights
Friend Actions
To perform a friend action, place yourself and your team on one of the platforms in the game.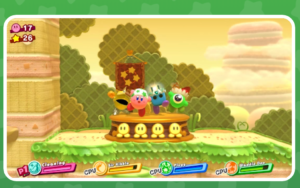 – Form a passable "crossing bridge" with friends (Create a totem pole and then fall over)
– Form lines with friends to knock over enemies & break walls/ceilings
– Fire shots while riding a star/flying with friends
– Form a "Friend Circle" and roll through things together
– Form a "Friend Train" and track through enemies
When you acquire a new friend, you can stop gameplay and check out the controls for that character's moves.
Collect lost Illustration Pieces throughout the game. These puzzle fragments fill in pieces of art in the Gallery.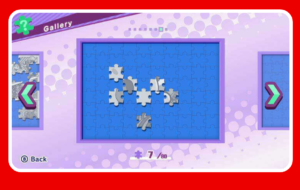 Bosses
Pon & Con from Kirby's Dream Land 3
3 Mage Generals (We know 2 of the 3)
Fran Rouge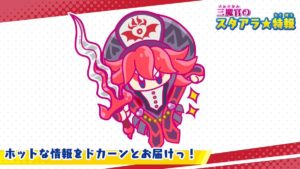 Fran will have sword and fire abilities.
Francisca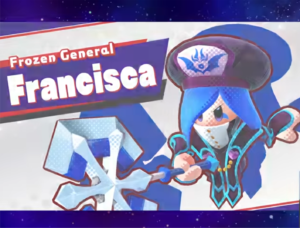 Francisca will have freezing abilities.
Mini-Games
– Attempt to cut down a tree as quickly as possible
– Bat a meteorite as far as possible
Amiibo
Meta Knight, Waddle Dee, Kirby, & King Dedede amiibo can be used to obtain additional lost Illustration Pieces as well as other useful items such as those needed for healing.
Certain non-Kirby amiibo can also be used to unlock Illustration Pieces & other useful items.
See a complete list of these on the Nintendo website.
Trailers/Videos
Animation Trailer (courtesy of Gematsu)
Nintendo Minute Video (Reveals the "Nature's Navel" level, Dark Fortress Jambastion & co-op boss fight)
European Demo Trailer
Websites
Nintendo's Official Kirby Website for NA
Official Japanese Kirby Website
Kirby Star Allies will be releasing on the Nintendo Switch in North America, Europe, and Japan on March 16th. It's available at most retailers for pre-order now.
Rumor has it that a free demo may be coming to North America as soon as Monday, March 4th. So, be on the lookout for that just in case the rumors are true.
The demo did release today in Europe. If you can't wait to check it out, you can watch gameplay from the demo on GameXplain's YouTube channel.
Sources: Nintendo, Gematsu, Famitsu, GameXplain