Super Rare Games has announced they'll be doing something new and exciting this week, releasing a compilation of 30 freeware indie titles (+ 6 demos), playable on PC, in a limited edition, physical format (of sorts), which, if successful, will be the 1st of many volumes offered through the company.
Mixtape Vol. 1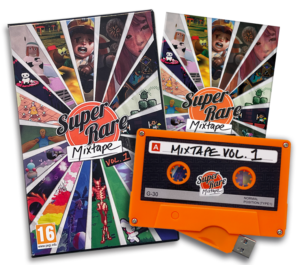 Details: 
30 games & 6 demos on a tape cassette shaped USB
Comes encased in a slim, collectible box
Includes a full-color manual (w/ 1pg dedicated to each game/demo)
2,000 copies available
Retail $38.75
Check out the full list of games & demos included in Volume 1, right here.
If you'd like to grab a copy of the compilation for your collection, be sure to visit the Super Rare Games website when the item goes on sale at 1pm EST on Thursday, August 19th.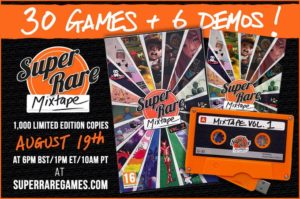 Keep up with the latest news from Super Rare Games via Twitter.
Sources: Game Press/Super Rare Games