Kickstarter continues to be a terrific way for independent creators of all sorts to share their ideas with the world and find the needed funding to bring their projects to life. Of course, not every single project is going to be worth a donation, but it's exciting whenever you find something that is.
In our recent scouring of the fundraising platform we found a few campaigns that fit the bill.
Here are 3 Kickstarter ideas that we think are worth a look and possibly a donation.
Comic Book
Decimation Earth: Agents of Anarchy (Charlotte, NC)
This Lovecraftian Horror take on the superhero genre follows the story of veteran, Gideon Morse, who's recruited by a secret organization to help stop the return of "The Great Old Ones."
This is the 1st book in a 12 book series.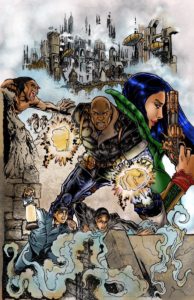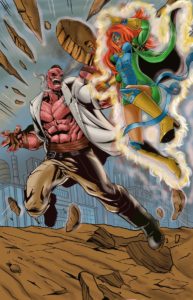 The team behind it includes:
David Rucker (Creator/Writer)
Berry Newkirk (Co-writer/Editor)
Shawn Alleyne (Main Artist)
Wolly McNair (Artist)
Bernie Cook (Artist)
Barringer Fox Wingard III (Artist/Writer)
Danny J. Quick (Lettering)
Johndell Snead (Artist/Colorist)
Decimation Earth: Agents of Anarchy is planned for a mass distribution in May of 2020, with 4 variant covers.
Find out more about this dark and unique comic book series, in an interview with creator David Rucker & co-writer Berry Newkirk on the Blerd Without Fear YT channel.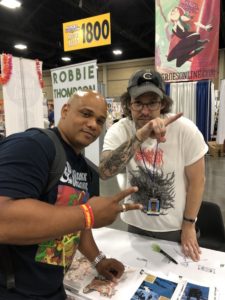 Check out the full project on Kickstarter.
Video Games
Alwa's Legacy (Gothenburg, Sweden)
Follow heroine Zoe as she attempts to save the land of Alwa in this Metroidvania adventure full of dungeons, magic, and secrets, created by indie developer, Elden Pixels. 

Solve puzzles
Explore
Traverse dungeons
Customize how you play
Enjoy a chip music soundtrack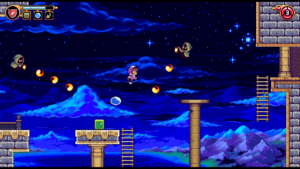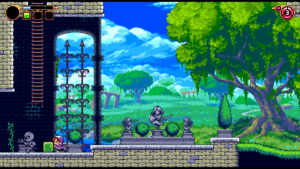 Alwa's Legacy is planned for a Spring 2020 release on the Switch, PS4, XB1, Steam, and GOG.com.
Check out the full project on Kickstarter.
See the team's previous release, Alwa's Awakening, on the developer's website.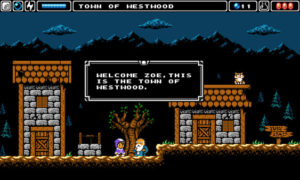 Guinea Pig Parkour (Los Angeles, CA)
Play as Joe the guinea pig in this 2D, hand-drawn adventure, inspired by 90's cartoons, which mixes parkour platforming with moments of classic interactive gameplay.
Enjoy hand-drawn animation
Energize your guinea pig with coffee
Explore open worlds
Complete mission based objectives
Solve puzzles
Fight enemies
Play to the lively music of Fat Bard
Take a trip through the 90's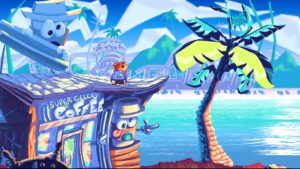 Guinea Pig Parkour is planned for an early access release for Windows devices by the end of next year. (Other platforms are a possibility at a later date).
Check out the full project on Kickstarter.
Sources: Kickstarter, Twitter, & Instagram accounts of the above projects